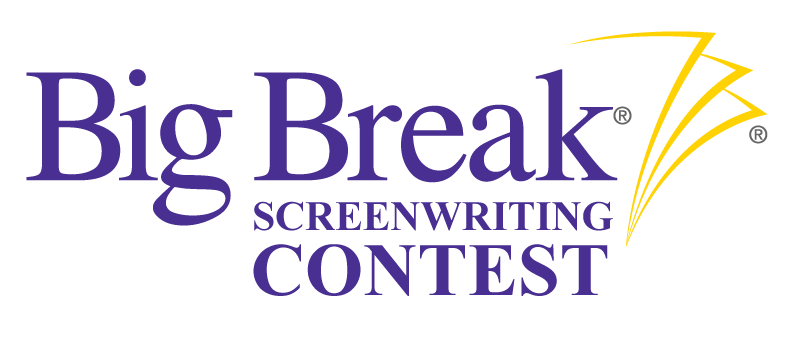 Enter Now
Enter on or before June 12th to save $10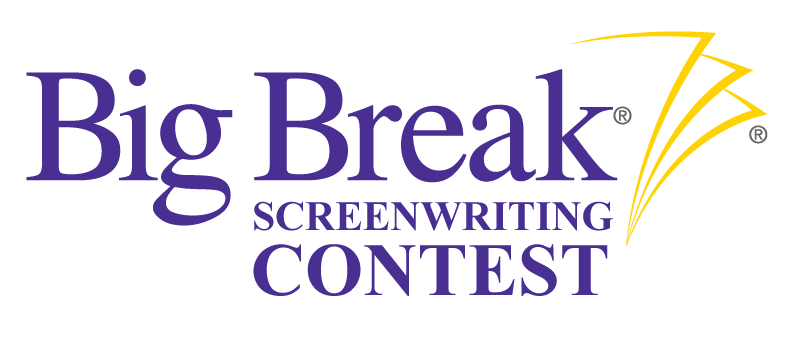 Final Draft
Big Break
2023
Enter to share over $80,000 in cash and prizes and get your script in the hands of industry reps!
Accepting Features and TV Pilots
Enter Now
Enter on or before June 12th to save $10
About
Final Draft's Big Break is an annual, international feature and television screenwriting contest designed to launch the careers of aspiring writers.
Big Break rewards screenwriters in 11 categories the chance to win up to $80,000 in cash and prizes, including a trip to Los Angeles for a series of A-list industry meetings with managers, producers and executives. 
Winners and finalists alike have had their screenplays optioned and produced and have secured high-profile representation as well as lucrative writing deals. 
Feedback Now Available: You spoke, we listened. Big Break is excited to offer a new feedback notes entry type, so you can receive actionable insight on your script.
Ready for your Big Break? Submit today.
Prices & Deadlines
| | | |
| --- | --- | --- |
| Feature & Television Entry | $75.00 | $85.00 |
| Diversity Feature & Television Entry | $75.00 | $85.00 |
| Feature & Television Entry + Feedback | $140.00 | $150.00 |
| Diversity Feature & Television + Feedback | $140.00 | $150.00 |
Benefits
PRIZES
2 Grand Prize Award Winners: One Feature Grand Prize and one TV Grand Prize winner will be selected from the 11 Feature Genre and TV Format award winners.
Each Grand Prize Award Winner Receives:
Winners receive the prizes below plus the prizes listed under the Category Winners section. 
• $10,000 Cash 
• Apple iPad 
• Roundtrip airfare to Los Angeles plus 3 night hotel accommodation

• Dell XPS 13 Laptop
• Query Letter or One-Sheet analysis and a personalized, signed copy of The Screenwriter's Bible by Dave Trottier
• Admission to the Robert McKee STORY Webinar Series
• Writer brand assessment and 60-Minute Career Prep Webinar with Lee Jessup
• Copy of Save the Cat! Strikes Back by Blake Snyder + Save the Cat! Story Structure Software
• 1-year subscription to ScriptHop
• UCLA Extension Masterclass: choose from one of the following virtual programs. Advanced Rewriting Workshop, Advanced TV Series Showrunning, or Advanced TV Pilot Intensive.
Additional prizes for TV Grand Prize winner:
• One-hour coaching session with Carole Kirschner. For winner of the 1-hour television category only.
Award Categories

Feature Awards
• Action/Adventure

• Comedy/Rom-Com



• Diversity

• Drama

• Family/Animated

• Period/Historical/War

• Sci-Fi/Fantasy

• Thriller/Horror
Television Awards
• Diversity
• Half-Hour Pilot
• Hour-Long Pilot
We celebrate 11 Category Winners who will receive:
• $1,000 cash
• Copy of Final Draft 12
• Free entry to the 2024 Big Break competition

• Free script coverage from a Big Break reader
• Luncheon with Big Break judges and other industry professionals
• 60-minute webinar with Lee Jessup
• Level 1 Participation in the 6-Week Teleseminar from Jen Grisanti Inc.
• New York Film Academy Fellowship: Two virtual 10-week workshops. One a Feature workshop,  one a TV Pilot workshop
• A 4-month InkTip Pro Membership and a 4 month listing of your script on InkTip Script Listing
• Free entry to any Script Pipeline Season
• StoryO 3, Story Outlining Software from Jungle Software

• Copy of Save the Cat! Strikes Back by Blake Snyder
• One-year International Screenwriters Association CONNECT membership
• 6-month subscription to ScriptHop


Top 3 Category Winners:

• Copy of Final Draft 12 
• 60-minute webinar: How to capitalize on your Big Break win with Lee Jessup 
JURY
Gary King
VP of Development, Paramount Television Studios
Alex Lerner
Literary Manager, Kaplan Perrone Entertainment
Peter Katz
CEO, Story Driven
Jeff Portnoy
Literary Manager, Bellevue Productions
Scott Stoops
Literary Manager, Good Fear Content
Lauren Deitch
Manager for Drama Series Development, Netflix
Jon Hersh
Literary Manager, Housefire Management
Jason Lubin
Manager & Producer, First Story Entertainment
Jesse Hood
Executive, ACE Entertainment
Alex Barnes
Development Executive
Diego Rey
Manager, Underground Films
Trent Anderson
Manager, Anonymous Content
Allie Loh
Executive, Zero Gravity
Brian Spink
Manager & Producer, Realm
Zack Zucker
Manager, Bellevue Productions
Sandino Moya-Smith
VP of Production, MGM
Jen Ray
Manager, Heroes and Villains Entertainment
Gabrielle Utsey
HBO Max
Daejione Jones
Manager, Searchlight
Daniel Yu
Manager, Searchlight
Brett Rosen
Agent, WME
Writer Success