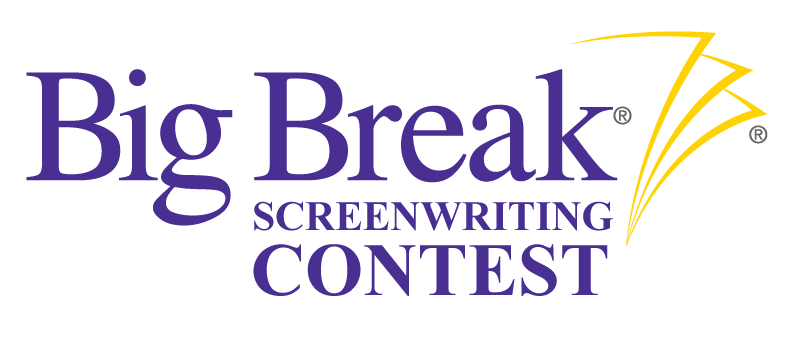 View Latest Season
Final Draft
Big Break
2020
Enter to share over $100,000 in cash and prizes and get your script in the hands of industry reps!
About
The Big Break Screenwriting Contest from Final Draft offers film and TV writers in 11 genres the chance to win up to $100,000 in cash and prizes. Grand prize winners also get flown to Los Angeles to meet with managers, producers and executives.

Benefits
11 Winners Share Up To $100,000 in cash and prizes
2 Grand Prize Winners Are Flown to Los Angeles
Winners Are Introduced To Producers and Executives
Grand Prize Winners receive NYFA Fellowship
Over 50 past winners have sold scripts, received representation, or gone on to professional writing careers
The Final Draft / New York Film Academy Fellowship In Writing For Film & Television
Co-sponsored by The New York Film Academy, the fellowship begins with a 12-week master class—one for film writers and one for television writers—held on the Burbank campus of the New York Film Academy and taught by top New York Film Academy instructors.
Writers will receive individualized instruction and mentoring in their chosen medium, and visiting industry VIPs will provide first-hand, practical insights into the entertainment industry (Out of town winners will be able to participate via virtual classroom).
Once the workshop has been completed, each fellow will be given a New York Film Academy Mentor to meet with once a month for the remainder of the calendar year for further guidance in script and career development. 
Diversity Category
This category is specifically for underrepresented writers and diverse voices. The story itself does not have to be about Diversity issues. When submitting, you can select the Diversity category and the actual genre of your script. 
The Final Draft Awards Ceremony
Winners are invited to the Paramount Studios lot to celebrate great writing and be recognized for their incredible scripts. The industry event includes a red carpet, some of the biggest writers in town, and a great place to network and celebrate screenwriters!
Big Break Success Stories
In recent years, over 50 Big Break semi-finalists, finalists, and winners have been signed to professional representation. Many have had scripts optioned, sold, and produced. Others have found full-time work in television. Read about just a few of those successes below!
2018 Television Grand Prize Winner Myles Reid

 has signed with Jewerl Ross of Silent R Management and has been staffed as the Showrunner's Assistant on 'The Lost Boys' pilot for The CW

2018 Quarter-Finalist Natasha Bonanno

 has optioned her script 'The Undertakers Children' to Chayah Masters/Rumination Road, with Alex Gayner set to direct

2018 Quarter-Finalist Jonathan Barger

 has optioned his script 'Station Zero' to Zorg Studios, with Erwan Marinopoulos set to direct

2017 Feature Grand Prize Winner Greta Heinemann

 has signed with Jeff Portnoy of Bellevue Productions, who is shopping her script 'Anatomy of a Breakdown' alongside UTA

2017 Half-Hour Pilot category winner Greg Wayne

 has signed with Brian Spink of REALM, and has Director Scott Speer set to helm his script 'S21', with Catapult and Needle's Eye producing

2017 Feature Drama category winner Julia Mogerman

 has signed with Jeff Portnoy of Bellevue Productions

2017 Feature Diversity category winner Nicolas Pinzón

 has signed with Markus Goerg of Heroes and Villains

2017 Hour-Long TV Pilot category winner JJ Bailey

 has signed with Markus Goerg of Heroes and Villains

2017 Top-3 Finalist Nancy Duff

 has signed with Jennifer Au of Untitled 

2016 Television Grand Prize Winner Rowan Wheeler

 has signed with UTA

2016 Feature Grand Prize Winner Alexis Perkins

 has signed with Stagecoach Entertainment and agent David Rubin at Gersh

2016 Family category winner Matt Katzenberger

 has signed with Entertainment Lab

2016 Hour-Longt TV Pilot winner Julia Cooperman

 has been staffed on USA Network's TV series 'Colony'

2016 Top-5 Finalist Paul Jarnagin

 has signed with Universal Writers Management

2015 Television Grand Prize Winner Eric Buchman

 has signed with Mitch Solomon at Magnet Management and continues to write for NBC's 'Blindspot' and has been promoted to co-producer

2015 Feature Grand Prize Winners G.W. Freund & Daniel Bonjour

 have signed with Brillstein Entertainment Partners

2015 Half-Hour TV Pilot Quarter-Finalist Nick Watson

 has signed with Abrams Artists Agency and is now a full-time staff writer on the animated sitcom 'Final Space' for TBS

2015 Hour-Long TV Pilot Finalist Paula Sabbaga

 has signed with Brian Spink of REALM

2014 Hour-Long TV Pilot Winner Derek Asaff 

signed with Derrick Eppich of Lee Stobby Entertainment
2

014 Sci-Fi/Fantasy category winner Joseph Greenberg

 sold his script 'Man Alive' to 20th Century Fox for Noah Hawley of 'Fargo' to direct

2014 Sci-Fi/Fantasy Finalist James Barclay

  has signed with Magnet Management

2014 Drama category winner Peter Wulff 

has signed with Jeff Portnoy of Bellevue Productions

2013 Half-Hour Pilot Winner Nicholas Anthony

 was hired as a writer for CBS' 'The Inspectors'
Announcements
No announcement dates listed.