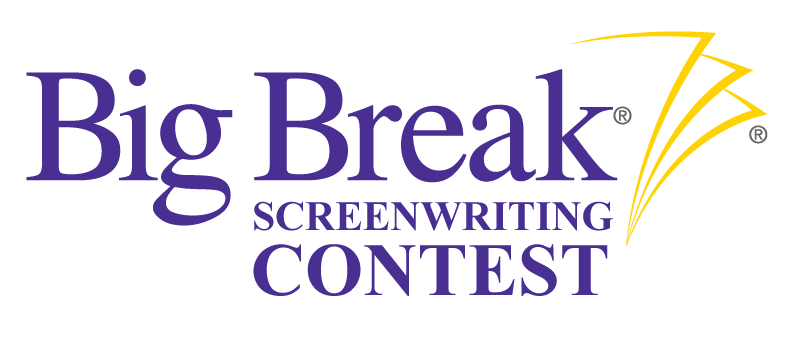 View Latest Season
Final Draft
Big Break
2021
Enter to share over $100,000 in cash and prizes and get your script in the hands of industry reps!
About
The Big Break is a rewards-based contest and offers cash, prizes and Hollywood meetings for the winner — no feedback or coverage.
Benefits
One Feature Grand Prize and one TV Grand Prize winner will be chosen from the 11 Feature Genre and TV Format award winners.
These two Grand Prize Award Winners are flown to Hollywood for meetings and networking with executives, producers, agents and managers.
Each Grand Prize Award winner receives:
An Apple iPad
A Dell XPS 13 Laptop
A trip to Hollywood – roundtrip airfare to Los Angeles plus hotel accommodations
$10,000 cash
UCLAex Masterclass
Breakfast with screenwriter/producer Pen Densham (Riding the Alligator, Moll Flanders, Robin Hood: Prince of Thieves, producer of Backdraft)
Cocktails with Big Break Grand Prize Alumni
60-90 Minute Career/Meeting Prep Session from screenwriting career coach Lee Jessup
Copy of Save The Cat! Story Structure Software
Admission to one Robert McKee Story Seminar in 2022 in London, New York or Los Angeles
Extended Screenplay Coverage
Query Letter or One-Sheet analysis and a personalized, signed copy of The Screenwriter's Bible by Dave Trottier
Script consultation with a Script Pipeline's Director of Development for potential industry circulation
The Final Draft Mobile™ App for iPad
Additional prizes for TV Grand Prize winner:
Script Consultation from Jen Grisanti Consultancy including written/verbal notes and meeting to review the notes and your logline
One-hour career consultation with Carole Kirschner of Park on the Lot to create a step by step, personalized game plan for leveraging the contest win
Each Feature and TV Award winner receives:
$1,000 Cash
The New York Film Academy Fellowship
Luncheon with Big Break judges and other industry professionals
Writer brand assessment from Lee Jessup
60-minute webinar with screenwriting career coach Lee Jessup on how to capitalize on your Big Break win
Three months free hosting of your script on The Black List. Grand Prize Winners also receive two free evaluations from The Black List readers
InkTip Script Listing: a 4 month listing of your script on InkTip so that producers and reps can find you
InkTip Weekly Leads: weekly production leads for writers to pitch to
Truby's Blockbuster Genres: How The Top 11 Genres Really Work Audio Course
Free entry to any Script Pipeline Season – Feature or TV
StoryO from Jungle Software
One-year International Screenwriters Association CONNECT membership
Free Big Break Contest entry for 2022
Script coverage from Big Break readers
Copy of Save The Cat! Strikes Back by screenwriter Blake Snyder
TV Format winners also receive:
Level 1 10-Week TV Spec & Pilot Teleseminar from Jen Grisanti Consultancy
Announcements
No announcement dates listed.