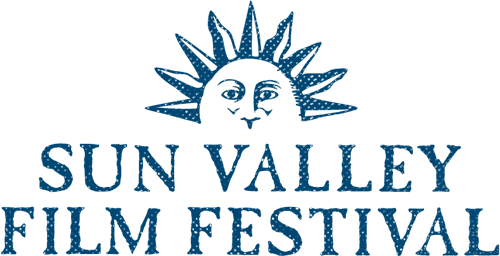 Subscribe
Currently Closed. Subscribe to receive a notification when the next season opens.
Sun Valley Film Festival
Sun Valley Film Festival
2023
Submissions now open for The Sun Valley Film Festival's High Scribe Competition. Festival dates - March 29 - April 2, 2023
Subscribe
Currently Closed. Subscribe to receive a notification when the next season opens.
About
Submit now to The High Scribe Screenplay Competition where the 
SVFF 
strives to match seasoned screenwriters and producers with the finalists, to help in the journey of taking script to screen.  A committed group of mentors/advocates have been instrumental in not only securing management, but also screenwriting jobs and screenplay sales for High Scribe winners and even Finalists.
Benefits
The 3 finalists are  mentored by established screenwriters, included in parties, and provided a Pass to the Festival. 
This years Lab host 
is 
director, writer, producer, actor and author, Will McCormack.

HE recently won the Academy Award for the animated short film IF ANYTHING HAPPENS I LOVE YOU in his directorial debut, which he co wrote and co directed with Michael Govier - a  story about parents grieving the death of their daughter killed in a school shooting. The film is currently streaming on Netflix. 

A graphic novel based on IF ANYTHING HAPPENS I LOVE YOU was adapted by McCormack and Govier  and will be released this August (2022) and is being distributed by Andrews McMeel Universal/Schuster.  

Will was nominated for an Independent Spirit Award for CELESTE AND JESSE FOREVER co written with Rashida Jones. Other writing credits include "Toy Story 4" and "A to Z" on NBC. He's written the screenplay CHALLENGER DEEP for Disney Plus to be directed by Bob Persichetti. Also in development, The War and Treaty, a screenplay written by Will and Craig Borten (Dallas Buyer's Club) is  produced by John Legend and directed by Numa Perrier.  He's also writing "The People Upstairs" for Film Nation  to be directed by Dayton and Faris. 

Will and his producing partner Rashida Jones' company Le Train Train produced the hit tv show CLAWS on TNT. They also produce KEVIN CAN FUCK HIMSELF, a new series on AMC starring Annie Murphy. Will and Rashida have on overall deal with Lions Gate Television. Other producing credits include "A to Z" for NBC and "Centerpiece" for Quibi.

As an actor Will won a Lucille Lortel award for his performance in Pulitzer Prize winning playwright Paula Vogel's play  "A LONG CHRISTMAS RIDE HOME". He's appeared in dozens of films and TV shows including THE SOPRANOS and BROTHERS AND SISTERS. 


The mentors include, but are not limited to the following:
Will Mccormack
Heather Rae
Jim Burke
Josh Pate 
Chris Moore
Trevor Groth
Jen Roskind
David Seidler 
Bradley Thomas
Announcements
No announcement dates listed.
Rules
- All submissions must be accompanied by a log line and a non-refundable entry fee.
- Artistic statements, resumes and bios are also welcome but not required.
- Applicants must submit ONE (1) copy of their screenplay or PDF file. (Please submit entire script)
- Multiple entries are permissible, but each entry must be accompanied by a separate entry and fee.
- Submissions will not be returned.
- All fees are nonrefundable.
- All works must be original and unproduced as of March 1st, 2022
- Finalists will be notified early March.