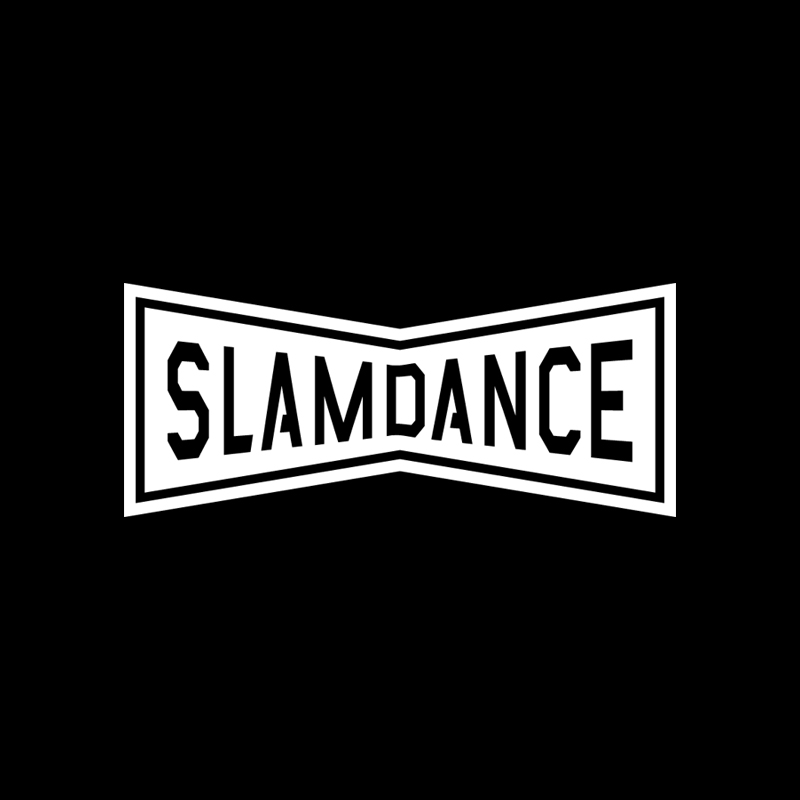 Subscribe
Currently Closed. Subscribe to receive a notification when the next season opens.
Slamdance
Slamdance Screenplay Competition
2023
The Slamdance Screenplay Competition is dedicated to discovering and supporting emerging writing talent.
Subscribe
Currently Closed. Subscribe to receive a notification when the next season opens.
About
The Slamdance Screenplay Competition is dedicated to discovering and supporting emerging writing talent. We welcome screenplays in every genre, on any topic, from anywhere in the world.
We provide a small paragraph of constructive feedback for every entrant. More in-depth coverage is available for an additional fee.
Since 1995, the competition has established a strong track record for introducing writers to members of the entertainment industry who have gone on to produce, option and represent submitted work. Like the Film Festival, the Screenplay Competition is a place for new, bold, and raw voices. We are looking for scripts that take risks, refuse compromises, and go places where most fear to tread.
Our competition consists of four categories.
• Feature
• Horror/Thriller
• TV Pilot
• Short
Awards are given to the top three scripts in each category. The Grand Prize Winner is selected from these top 12 scripts.
Benefits
Awards & Prizes
A total of $18,000 in cash prizes will be awarded to the winners this year.
The Grand Prize winner will receive a total of $10,000 in cash.

The winners of the Feature, Horror/Thriller, TV Pilot, and Short categories will each receive $2,000 in cash.

The top three screenwriters in each category will receive prize packages that include Festival Passes good for all screenings and parties at the Slamdance Film Festival in Park City, Utah in January 2024.

One entry from the competition will be awarded the Slamdance Screenplay Mentorship Award.
Production companies, studios, top agencies and managers request to read our top scripts.
Additionally, all submitted scripts are eligible for the Mentorship Award. 
What is the Mentorship Award?
Founded in 2018, the Mentorship Award is an opportunity for one-on-one script development with a small group of professional advisors. Our readers nominate unique scripts that, with a little more development and support from a team of alumni, could turn into production-ready ventures. From these nominations, we will select the 2023 Mentorship Award winner, who will receive personalized feedback through Slamdance's alumni network and screenwriting consultants. 
The mentorship process is broken into two distinct parts: revision and professional development. In part one, the writer will receive in-depth coverage from a panel of advisors, who will then work with the writer on sharpening, honing and refining their script. In part two, the writer will have an open forum to ask questions and discuss possible "next steps" for their work career in the form of representation, production and/or sales. 
Announcements
Sep 19th
Quarterfinalists
Rules
Rules:
By entering Slamdance Screenplay Competition, you agree to follow its rules and guidelines.
Eligibility:
- Scripts submitted to the competition must NOT have been previously optioned, purchased or produced.
- If a submitted screenplay becomes optioned or purchased between the time of submission and the end of the judging period, the applicant must notify us and that screenplay will no longer be eligible for an award.
- Scripts submitted to the competition must not have received awards from other competitions over $1,000 at the time of entry.
- Screenwriters who have had previous feature screenplays produced and distributed by non-independent means are ineligible.
- Screenwriters who earn more than $50,000 annually from screenwriting for film or tv are not eligible.
- No adaptations of other written work will be accepted unless the writer owns the rights to the original material or the original work is in the Public Domain.
- No specs will be accepted for the TV Pilot category. TV Pilots must be for original series.
Submission Guidelines
- All scripts must be in PDF format.
- Screenplays must be in English, formatted according to the current industry standards in 12-point courier font.
- Cover page does not count towards overall page count
- If the script is based on a true story, that should be noted on the cover page
- No substituted pages or other revisions will be accepted once you have submitted your script. Newer versions of scripts will only be considered if resubmitted as a new and separate entry.
- Slamdance is not responsible for screenplays or coverage stolen or lost in transit.
- All entries must be mailed or uploaded by the appropriate deadline.
- No refunds.
Judging
- The first round of reading is done by individual readers. If your script is advanced to the next round, the script will be read and scored by multiple readers to determine whether it gets into quarterfinals and semifinals.
- If your script makes it to semifinals, it will be discussed at the deliberations where readers will determine finalists and winners.
- If your script did not make it into quarterfinals, it will not advance to further stages of the competition.
- No judging decision will be included with the feedback.
- Slamdance notifies winners only. Entrants are advised to check our website and e-newsletter for judging announcements.
- The Slamdance Screenplay Competition readers' decisions are final.
- Multiple authorship is acceptable. Slamdance divides awards equally among co-writers.
PROTECT YOUR WORK
To protect your script, we strongly suggest you register your work with the Writers Guild of America, West (www.wga.org or call 323.782.4500) and the US Copyright Office (http://www.copyright.gov).
FEEDBACK
Everyone who submits a screenplay to Slamdance will receive concise feedback from our Readers. The object of our Feedback Service is to provide you with constructive criticism about your work. The feedback includes a logline, genre suggestion and a small paragraph outlining the strengths and weaknesses of your screenplay. The Feedback is very brief and basic compared to the extensive notes provided with our Coverage Service, which is available for an additional fee.
ADD-ON COVERAGE
The object of Slamdance Coverage is to provide you with extensive constructive criticism about your work. Coverage includes a brief plot synopsis and then offers an in-depth analysis of the strengths and weaknesses of your screenplay. Coverage also offers the screenwriter some recommendation as to what "the next step" could be with their screenplay and writing. This may address media, films and screenplays, production companies and agencies the writer should be aware of, as well as any words of wisdom from one of our Readers. Slamdance Coverage provides you with an insight into the mind of a Reader who reads hundreds of independent screenplays each year. Our Readers' goal is to assist you in crafting your submission into something that can advance in competition and impress agents, managers and producers. The Standard Coverage will be available within two months from the time you submit your work.
EXPRESS COVERAGE
If you are on a deadline and need coverage ASAP, Slamdance Express Coverage will help! It will be available within 21 days from the time you submit.
SCREENPLAY CLINIC
If you like the coverage you received and want more insight, reach out to our readers directly through the Screenplay Clinic.
Whether you're writing the first draft of your first script or are a seasoned scribe in need of fresh eyes, Slamdance Screenplay Clinic can help you. Our readers will give your story the attention it deserves.
As a service separate from the screenplay competition, the Screenplay Clinic gives writers a chance to receive extended written feedback followed by an in-person discussion about strengths, weaknesses, and methods for improving your script.
For more details please visit the Screenplay Clinic page here: https://slamdance.com/screenplay/#screenplay-clinic
SLAMDANCE READERS
Slamdance Readers are industry professionals and all have a combination of the following qualifications: professional coverage background, production and development background, and/or are professional writers, Slamdance alumni, playwrights and journalists. Readers' Competition decisions are final.
PLEASE CONTACT US IF YOU HAVE ANY QUESTIONS:
If you have any problems while submitting, or any questions about the submission process just e-mail submissions@slamdance.com.