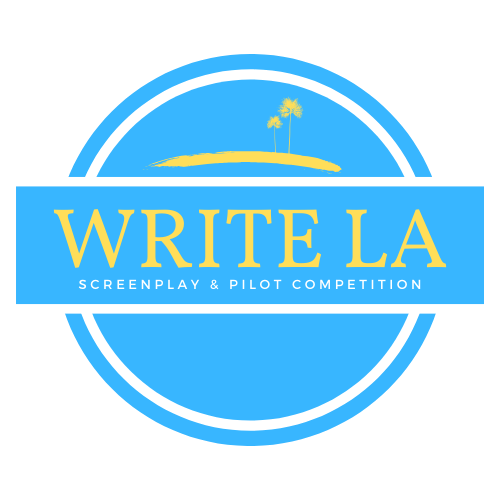 Subscribe
Currently Closed. Subscribe to receive a notification when the next season opens.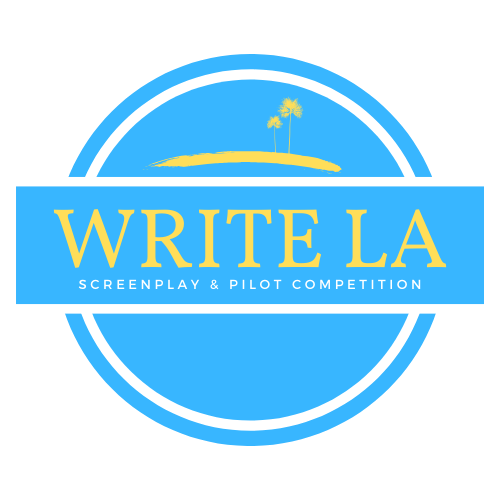 Write LA
Write LA
'21
A writer run comp. Our 5 finalists read by Management Companies, our winner gets a live script read. Our 2020 winner is now repped thanks to us!
Subscribe
Currently Closed. Subscribe to receive a notification when the next season opens.
About
**A Moviebytes Top Screenplay Contest for 2021**

Our 2020 Winner Nathan Dame signed with Management Company Fourward based on his introduction from us after his success!!

Write LA '21 gives a winning writer and four finalists access to industry representation. We have partnered with FIVE highly regarded Management Companies, Circle of Confusion, Zero Gravity, Fourward, Fictional Entity and Grandview who will read and consider our top 5. Our Grand Prize winner will have Q&A meetings with two working Industry professionals, and will have their entire script read by professional actors, video recorded and posted online.

We're not just interested in helping you gain access, we also want to help grow your command of the craft. Our winner and finalists will receive a free copy of the latest Final Draft screenwriting software thanks to our sponsor Final Draft, and help with their logline by our co-founder and repped/in-demand working screenwriter Angela Bourassa.

Our fifteen semi finalists will receive free screenwriting books, courtesy of our sponsor Michael Wiese Productions, a free eco-friendly notebook thanks to 'Decomposition' by Michael Rogers, and free written feedback from our co-founder and Head Judge, highly respected script consultant (and fellow writer) Tim Schildberger.

Write LA was built by writers, for writers. We want to spread the love and offer all the feedback, assistance, access, and recognition we can, because we know how hard writing is, and we have a tremendous amount of respect for each and every one of you.
We've entered our fair share of screenplay competitions, so we built a competition that will we would want to win.

Write LA is open to writers around the world and accepts both feature screenplays and pilots, which are judged together. We're not looking for a particular genre or a particular format – we're looking for great writers.

We look forward to reading your work!



Benefits
The Grand Prize Winner receives…

– Consideration by five leading literary management companies, our partners Circle of Confusion, Zero Gravity Management, Fictional Entity, Fourward, and Grandview
– Q&A meetings with two Industry Insiders specifically chosen to match your interests and career goals
– A reading of your entire script by professional actors
– A professionally edited video recording of the script read posted online
– A free copy of Final Draft 12 courtesy of Final Draft
– 3 screenwriting books courtesy of Michael Wiese Productions
– 1 beautiful eco-friendly notebook courtesy of Decomposition by Michael Roger
– A professional logline polish                                                                                       - A free on-demand webinar courtesy of Script and The Writer's Store                                                                                                                                             – A sweet trophy

The Finalists receive…

– Consideration by our 5 partner literary management companies, mentioned above.
– A free copy of Final Draft 12 courtesy of Final Draft
– 2 screenwriting books courtesy of Michael Wiese Productions
– 1 beautiful eco-friendly notebook courtesy of Decomposition by Michael Roger
– A professional logline polish                                                                                         -  A free on-demand webinar courtesy of Script and The Writer's Store

The Semifinalists receive…

– Written feedback on your script from Head Judge Tim Schildberger
– 1 free screenwriting book courtesy of Michael Wiese Productions
– 1 beautiful eco-friendly notebook courtesy of Decomposition Books                                                                                                                                            - A free on-demand webinar courtesy of Script and The Writer's Store
Writer Success
Announcements
Oct 7th
Grand Prize Winners
Nov 6th
Grand Prize Winners
Rules
Written Feedback Option

• Written feedback may be added to any entry at a rate of $65 for pilots and $95 for features. The feedback will consist of one page of notes focused on what the script does well and areas of possible improvement with helpful suggestions. All feedback will be written or edited by Head Judge Tim Schildberger (who will approve ALL feedback). All feedback will be delivered after the Semifinalists are announced and before December 15, 2021.

Regarding Your Entry

• All entries must be electronically submitted by midnight Pacific time on or before the respective deadline.
• Write LA is open to anyone worldwide 18 years of age or older at the time of entry.
• Previous entrants who reached the Semifinalist level or above may not submit the same script or a new draft of the same script again. Such entrants may enter new scripts or scripts that did not advance in previous years.
• Previous Write LA winners are not eligible to win again.
• Any person who won a LiveRead/LA competition in 2019/2020 is NOT eligible to win the 2021 Write LA competition. LiveRead/LA winners from 2018 or prior are eligible to win Write LA.
• Initial judging of Write LA is done BLIND. The entrant's name, address, phone number, or any other identifying information should NOT appear on the title page or any other page of the script. The title page should only include the title of the script or show and the title of the episode, if applicable. Placing a Library of Congress or WGA registration number on the title page is also acceptable, but not required.
• All entrants retain complete ownership of their scripts.
• An entry should consist of an original feature film screenplay (maximum 120 pages) or teleplay (maximum 70 pages). Speculative television scripts (i.e. an episode of The Simpsons) are not eligible. All scripts must be written in English. Scripts should be in standard screenplay format and font (Courier 12) and submitted as a PDF file through FilmFreeway or  Coverfly.  Scripts sent by mail or email are not eligible.
• Any genre is welcome. No genre or format (feature, half hour, or hour) will be given preference. Feature and television scripts will be judged together.
• Adaptations are permissible provided that the writer has permission to adapt the original work. Adaptations of works in the public domain are permissible.
• Any script currently under option or previously optioned or sold is NOT eligible. If a script is optioned or sold during the judging process, the writer(s) must notify Write LA and will be withdrawn from the competition at that point, but the writer(s) will retain any contest placement earned up to the time of the option or sale.
• Collaborative work is eligible. By submitting, writing teams acknowledge that all members of the writing team agree to these terms and conditions. Writing teams also acknowledge that any prizes won must be shared by the writing team.
• Do not include resumes, pitches, synopses, casting suggestions, letters, or other supporting documentation with your submission. Judges will not review these materials.
• Entrants may submit multiple entries. Each submission must include its own unique script and entry fee.
• Once an entry has been submitted and payment has been processed, no refunds will be issued. No revisions or re-submissions will be accepted.
• Affiliates, employees, and family members of the readers, judges, and staff of Write LA, LiveRead/LA are not eligible for the competition.

Regarding the Grand Prize

• Write LA will work to arrange two Q&A meetings for the winner with Industry Insiders who have experience relevant to the winner and their script. Because we want to customize the experience to the winner, the exact Insiders will not be chosen in advance. The winner understands that Write LA will make a good faith effort to arrange useful meetings. Other people in attendance at these meetings may include Angela Bourassa and Tim Schildberger, the co-founders of Write LA, and Natalie Wetta, Marketing and Logistics Co-Ordinator for WLA.

The Boilerplate Stuff

• By entering Write LA, you acknowledge and agree that contest judges, and the Management Companies who have agreed to read the 5 Finalist scripts receive numerous submissions of ideas, stories, and scripts, and that your entry and the ideas and stories embodied therein may be similar or identical to other material already received and/or developed by one or more of the judges. Also, being read by a Management Company in no way implies an obligation for that company to represent or assist the writer. There are no assumptions, guarantees, or promises of representation included with the reading.
• By entering Write LA, you understand that Write LA will be free to use your name, script title, and logline for promotional purposes without additional consideration should you qualify for the Semifinals or beyond.
• Write LA winners give permission to Write LA, to audio and video record their live script reading for promotional use on websites and social media platforms.
• By entering the Write LA competition, you agree that you have read the rules and conditions of the contest and that you have the authorization to submit your screenplay to Write LA. You further agree that your screenplay is owned by you (and co-author(s)).
• The entrant shall indemnify and hold harmless Write LA, and LiveRead/LA, its employees, contractors, agents, and Write LA judges from and against any and all claims, liabilities, losses, damages, and expenses (including but not limited to attorney's fees, and costs of the court) which may be incurred by reason of any claim involving copyright, trademark, credits, and/or publicity to the screenplay entered.
• VOID WHERE PROHIBITED OR RESTRICTED BY LAW. All federal, state, and local laws and regulations apply.