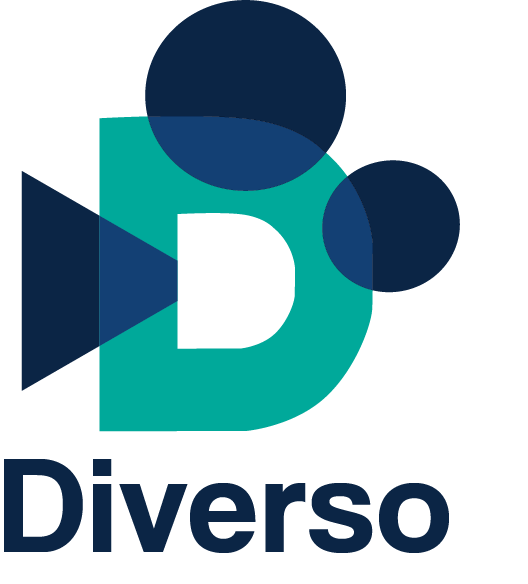 Subscribe
Currently Closed. Subscribe to receive a notification when the next season opens.
Diverso
The Minority Report
2023
Made by students, for students, The Minority Report is a paid, industry-vetted fellowship program for the top diverse student screenwriters.
Subscribe
Currently Closed. Subscribe to receive a notification when the next season opens.
About
The Minority Report is an industry-vetted fellowship program for the top diverse screenwriters enrolled in undergraduate or graduate educational institutions (Class of 2022 Graduates are eligible). Made by students, for students, it's the first-ever initiative of its kind.

The contest is sponsored by DIVERSO, a student-run film nonprofit dedicated to changing the face of entertainment by empowering the underrepresented storytellers of the next generation.
A special thanks to our incredible partners, UTA, Coverfly, IMDBPro, and 3Arts, without whom Minority Report would not be possible! 
At DIVERSO, we believe that long-term, systemic change in Hollywood starts at the student level: providing underrepresented student groups with exposure, resources, and connections in Hollywood that they may not otherwise have access to. 
We offer an extensive professional platform to break into entertainment by connecting our Minority Report Fellows with top companies/executives/mentors and providing individualized guidance and stipend for career development.
Announcement dates are subject to change. (No later than end of February)
Benefits
Each year, the Minority Report Fellowship program changes. Below, you'll find the benefits afforded to the Fellows over the last two seasons.
PREVIOUS SEASONS' BENEFITS
1. $1500 Stipend
2. Distribution to Agencies and Production Co's: The Minority Report was sent to over a dozen agents and producers at different companies including A24, Blumhouse, Anonymous Content, Paradigm, United Talent Agency, and more.
3. Virtual Panels with Top Industry Professionals:
The Daniels, EVERYTHING EVERYWHERE ALL AT ONCE
Shaka King, JUDAS AND THE BLACK MESSIAH
Jessica Gao, RICK & MORTY
Amy Aniobi, INSECURE
JD Dillard,  STARWARS: THE RISE OF SKYWALKER
Dennis Liu, RAISING DION


4. General Meetings: Our fellows were set up on 5+ general meetings with executives from studios and production companies such as Plan B, 3Arts, Paramount, Universal, Big Beach, JuVee, Tornante, and more.
5. Mentorship: Fellows were matched with experienced writers in the industry based on their personalized style and experience. Mentors provided both career and script guidance. Last season's mentors included:
Charles Rogers, SEARCH PARTY
Charise Castro Smith, ENCANTO
Ifuoma Ofordire, LOVECRAFT COUNTRY
6. Industry Jury Members previously included:
Kemp Powers - Academy Award® Nominated Writer, SOUL, ONE NIGHT IN MIAMI
Dede Gardner - President, Plan B Entertainment
Lee Daniels - Academy Award® Nominated Director, THE UNITED STATES VS. BILLIE HOLLIDAY
Poorna Jagannathan - Actor, NEVER HAVE I EVER
Rules
At the program's request, Coverfly will automatically remove your title page for you if you include one when submitting to this program.
Please read all instructions and FAQs carefully before you begin your submission process. Applicants can only submit once per category. Any errors or multiple submissions could disqualify your application.
SUBMISSIONS INSTRUCTIONS:
Applicants must be Underrepresented writers currently enrolled in a university as an UNDERGRADUATE or GRADUATE student (Class of 2022 Graduates are eligible). They may be graduating at the end of the 2022 calendar year. For eligibility and submissions information, please scroll down and read the Frequently Asked Questions portion.
Please ensure your submission has a cover sheet with only the TITLE of the screenplay. The author's name must NOT appear anywhere in the script in order to preserve anonymity in the judging process. Please specify genre when submitting material. 
SUBMISSIONS FORM:
After submission on Coverfly, applicants MUST fill out a submission form which includes a PERSONAL ESSAY and a RELEASE FORM. The submission form can be found here. 
FREQUENTLY ASKED QUESTIONS:
Who can submit? 
Underrepresented student writers currently enrolled in a university whose script has not been optioned. Screenwriters may not have earned more than $25,000 writing fictional work for film or television. The Minority Report is intended to promote and assist amateur writers exclusively. 
How long should my script be?
We accept submissions within the page count below for each category:          
Feature screenplays: 75 -130 pages
Half-hour teleplays: 20-40
Hour-long teleplays: 45-70
Scripts over 135 pages will be eliminated.
Refund/Resubmission Policy. 
At this time, no refunds will be issued, please read all instructions before submitting. If you wish to submit a new/corrected draft, applicants will incur a second submission fee. Please reach out for assistance with this. 

Who qualifies as an underrepresented writer? 
Underrepresented writers as defined by the Writers Guild of America include:
American Indian, 

Asian/Pacific Islander, Black, Middle Eastern, Latino/a, LGBTQ, Women, Writers with disabilities