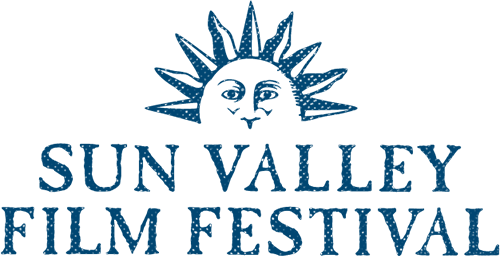 Subscribe
Currently Closed. Subscribe to receive a notification when the next season opens.
Sun Valley Film Festival
Sun Valley Film Festival
2020
Subscribe
Currently Closed. Subscribe to receive a notification when the next season opens.
About
The Sun Valley Film Festival are excited to announce the High Scribe now includes a screenwriters' residency with Academy Award winning writer and SVSLab host, Stephen Gaghan (Traffic, Syriana). 2020 High Scribe judge is award-winning producer Jennifer Todd (Memento, Across the Universe, Jason Bourne).
Taking place in Sun Valley, Idaho during the 2020 Sun Valley Film Festival (March 18-22), the High Scribe residency will offer four finalists rare opportunities including Industry roundtables, insider access during the Sun Valley Film Festival, and personalized face time with Academy Award winner Stephen Gaghan.
Gaghan will host the Sun Valley Screenwriters Lab, which will include a moderated discussion about Gaghan's career, live table read, and the announcement of the 2020 High Scribe winner, selected by High Scribe judge, Jennifer Todd.
Four finalists will be provided with lodging and a travel stipend, and one will walk away the winner of the High Scribe Award.
Benefits
Please note: Jennifer Todd is the judge for the High Scribe competition. Stephen Gaghan is hosting the Sun Valley Screenwriters Lab, which is the event where the High Scribe winner will be announced. Gaghan will also participate in a private lunch with the 4 High Scribe finalists. 
2020 SVSLab Host -- Academy Award Winning Screenwriter, Stephen Gaghan
Academy Award winning screenwriter and director, Stephen Gaghan is one of the most acclaimed and accomplished filmmakers of his generation. In 2001, Gaghan earned the Academy Award for Best Adapted Screenplay for Steven Soderbergh's film Traffic. For that film, he also won a Golden Globe Award, BAFTA award, WGA award, and notice from many critics' organizations. Gaghan was also nominated for an Academy Award for Best Original Screenplay in 2006 for Syriana, which he also directed. That screenplay also won the Best Screenplay award from the National Board of Review and garnered the best supporting actor Oscar for George Clooney. Gaghan directed Gold starring Matthew McConaughey. In addition to directing Gold, he co-wrote the original song "Gold" for the film with Iggy Pop, Daniel Pemberton and Danger Mouse, which garnered a Golden Globe nomination. Upcoming, Gaghan wrote and directed Dolittle starring Robert Downey Jr., Emma Thompson, Ralph Fiennes, Rami Malek, Selena Gomez, Marion Cotillard, Kumail Nanjiani, and Michael Sheen, set to release in January 2020. Gaghan's additional film writing credits include Havoc (2005), The Alamo (2004), and Rules of Engagement (2000). Additionally, he has two Edgar Awards and won the 1997 Emmy for Best Dramatic Writing for an episode of NYPD Blue.
2020 High Scribe Judge, Jennifer Todd
Jennifer Todd is a film and television producer whose credits include Alice in Wonderland, Across the Universe, Memento, the Austin Powers franchise, Live by Night, Celeste and Jesse Forever, Must Love Dogs, and Now and Then. She is an executive producer of Showtime's series City on a Hill starring Kevin Bacon. She recently produced the upcoming Warner Bros. drama, The Way Back, directed by Gavin O'Connor and starring Ben Affleck, which will be released March 6th. Jennifer also produced the 89th and 90th Annual Academy Awards ceremonies, and currently serves as an Academy Governor representing the Producers Branch.
Several of the past High Scribe winners have gone on to secure representation, paid writing gigs or move one step closer to getting their work produced because of the connections they made at SVFF as the High Scribe winner. 
WHAT EACH FINALIST RECEIVES:
$500 travel stipend 
$200 food stipend
Lodging March 17th through 22nd in a shared condo or space (5 nights)
Roundtable events only for residents
Mentorship opportunities
Personalize event with Gaghan
Pass for fest and invites to select events during
QUOTES FROM PAST RECIPIENTS:
Thanks to the Sun Valley Film Festival High Scribe Award we were able to garner some exciting attention for our pilot script, "Dark Horizons," which is now being read all over Hollywood, and has two prominent industry insiders attached to produce. The festival itself was a wonderful experience; intimate and full of great events that  offered opportunities to get to know people in a beautiful setting. – Carlo and Erin Carere, 2018 High Scribe winners
"Made it here within hours of the event and somehow, possibly, they called our name up on stage and that was really cool. I would say a top 5 moment for me was listening to the actors that they brought on stage to read our words that we wrote. I was grinning ear to ear and their chemistry was so good. It was the first time we saw our screenplay outside of our heads, and that was a really rewarding experience." … "It's nice to be in this environment where everyone's a creator of some sort. It's been a really rewarding experience to be here." 2019 High Scribe winner Max Dubinsky
"The Sun Valley Film Festival experience for us has been pretty positive. A lot of times when we're writing, even though we're writing in a partnership, we're writing in a void, in a black hole. I think coming to this festival and getting feedback, talking with this cross section of creatives and film nerds and hearing positive and constructive feedback, it's been great. It's been breaking up our bubble. It's put some wind in our sails as far as like, 'ok, maybe we don't totally suck'. I think talking to other people and the projects they're working on, it's fun, it's invigorating." 2019 High Scribe winner Matt Carpenter
Rules
All submissions must be accompanied by a logline and a non-refundable entry fee.
An artistic statement, resume, and bio is welcome but not required.
Applicants must submit ONE (1) copy of their screenplay or PDF file. Submit the entire script.
Multiple entries are permissible, but each entry must be accompanied by a separate entry and fee.
Submissions will not be returned.
All fees are nonrefundable.
All works must be original and unproduced as of March 1st, 2020.
Finalists will be notified in early March.