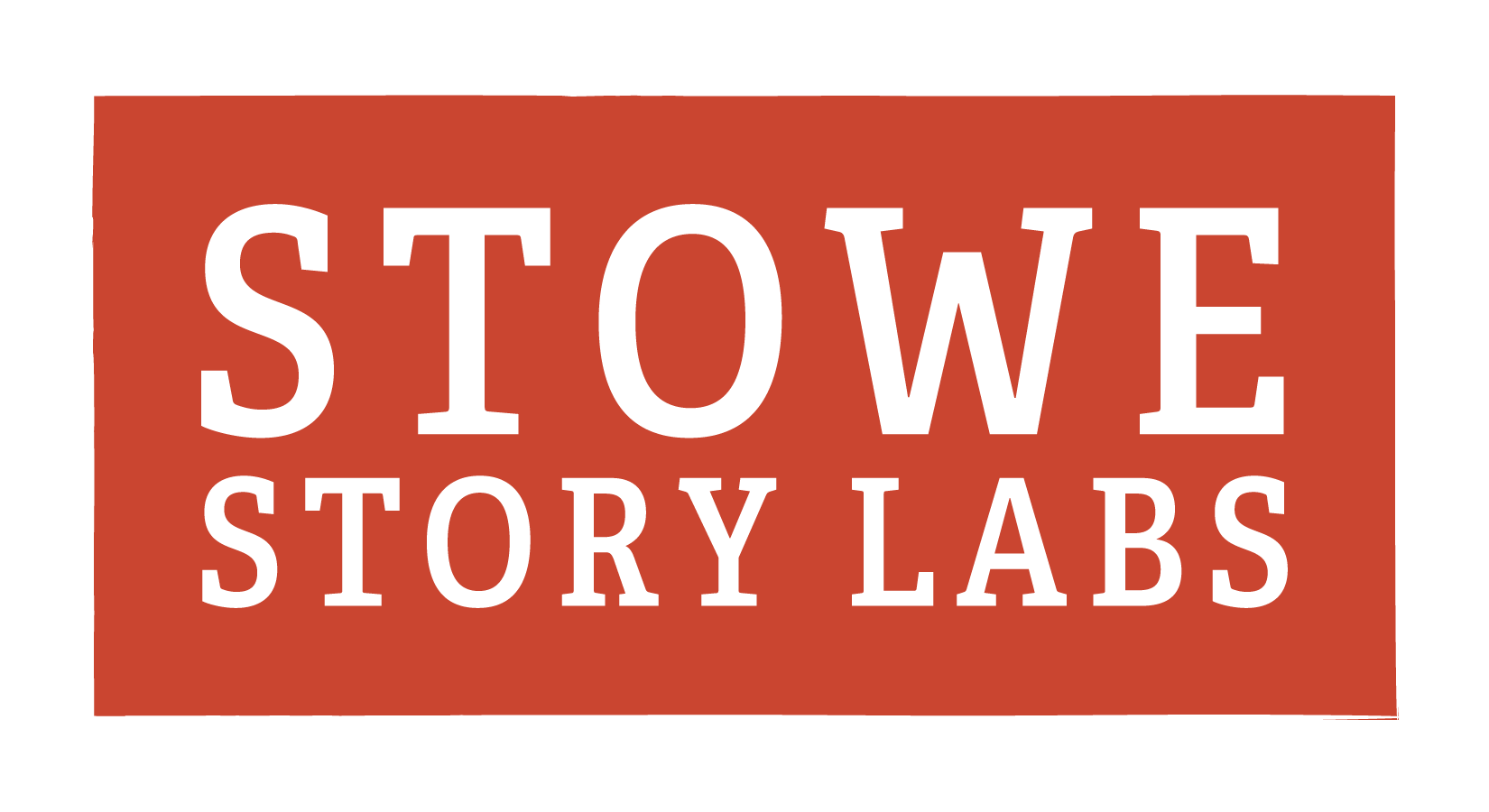 Subscribe
Currently Closed. Subscribe to receive a notification when the next season opens.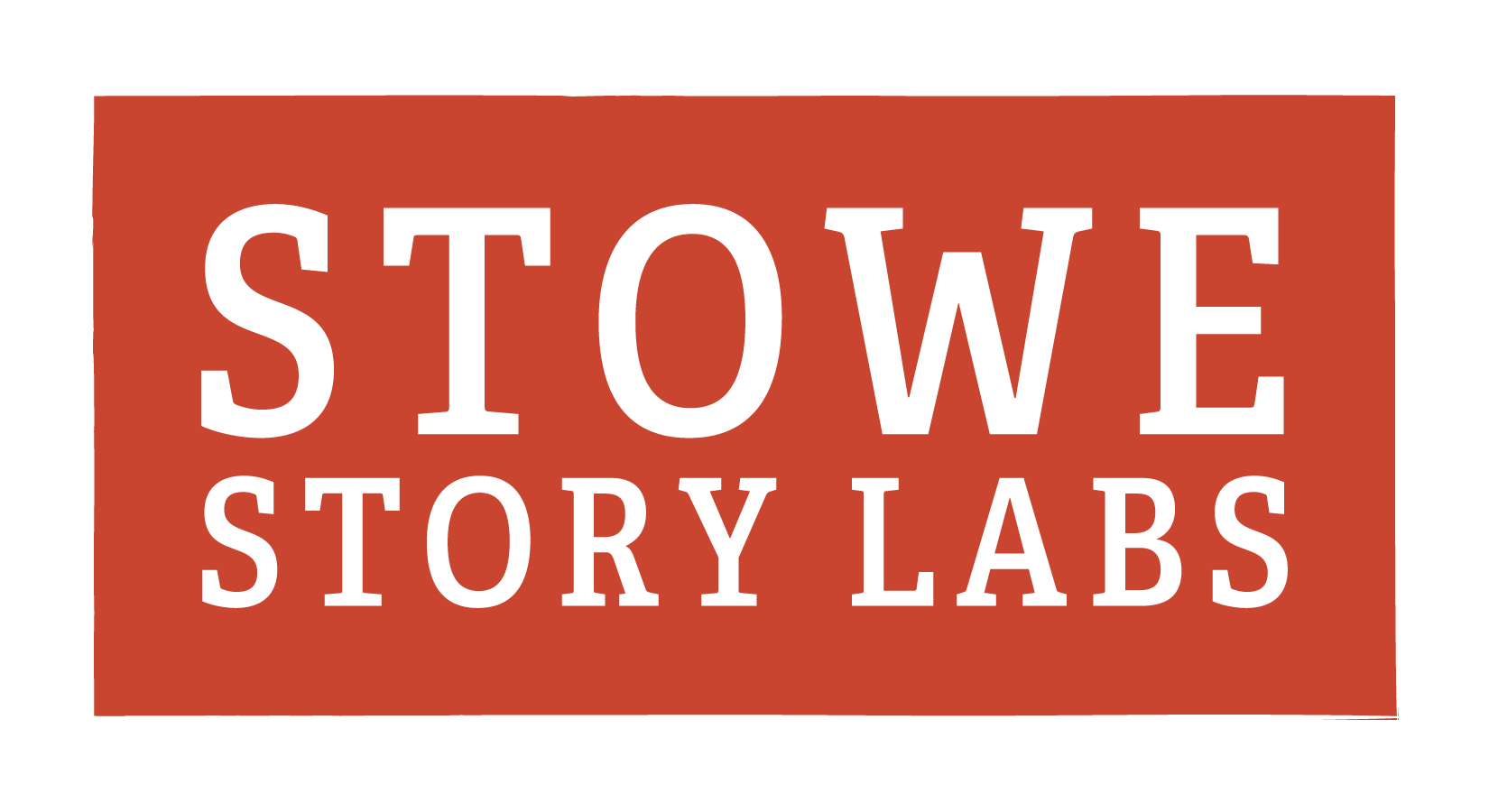 Stowe Story Labs
Stowe Story Labs Programs and Fellowships Application
2021
Nonprofit collective helping top emerging screenwriters and filmmakers hone craft and work.
Subscribe
Currently Closed. Subscribe to receive a notification when the next season opens.
About
Background
We are a nonprofit dedicated to helping emerging screenwriters, filmmakers, and creative producers get work made and seen. We look for people demonstrating talent and a good story worth developing, whether or not they have experience in film or TV. This application is for all of our 2021 programs. Details about our programs, schedule of programs, and template agendas can be found here under the tabs for "labs" and "retreats." Although we do charge for our programming, we work to keep the cost of programming as low as possible. 
Please take a minute and review this note before filling out your application. 
Application process
We have one application for all of our programs. On the application, you may rank the programs you are most interested in, but we will review your application for all slots and, if you are admitted, we will discuss with you which program might be best. You can choose "no preference" when applying. As we review material, we may reach out to ask follow up questions.
Fellowships and Scholarships
Although we rely on fees to operate, we do offer as much support to our participants as possible. We offer several fellowships to the Stowe Narrative Lab. Each fellowship has its own criteria and goals. At a minimum, the fellowships cover the fees for one participant to attend the Lab, as well as other benefits. Please check the website for information about each fellowship. We also offer dozens of partial scholarships to help ensure deserving applicants can attend our programs. There is not a separate application process for these opportunities. If interested in financial support, you will be steered to questions about these programs.
Fees and Other Notes
The fee to attend an in-person four-day Narrative Lab in 2021 will be $2,450. The fee to attend an in-person five-day writers' retreat will be $2,700. Fees include all content and most meals. Travel and lodging are separate, and lodging is offered through our lodging partners, who offer deep and meaningful discounts to participants (and most include breakfast ....). 
We would prefer not to need to charge an application fee at all, but as a non-profit with limited funding, we need to cover the cost of reviewing and responding to applications. We have set the application fee as low as practicable to allow us to meaningfully process the applications without discouraging serious applicants. 
Your application will not be complete until you pay the entry fee. After payment is processed you will receive a confirming email, which will also serve as your receipt. The Application fee is wholly non-refundable. 
Given the uncertainty about the novel coronavirus, all programs could end up running remotely. Online program fees are not set for 2021. 
Please note we do not provide feedback on projects through our submission process. 
Please familiarize yourself with our programs and fellowships before applying. 
As noted above, we look for talented people - regardless of experience or background - bringing us interesting stories, and we look especially for underrepresented voices. 
Thank you again for taking the time to apply. Please be assured we appreciate the trust passed to us with your work. We take the same care in our reviews of applications. 
Best of luck in the process. 
Team Stowe Story Labs
Benefits
Fellowship Benefits

Fellowship recipients receive full tuition to attend the Stowe Narrative Lab and:
a 30-minute consultation with entertainment attorney Stacey Davis (a Stowe Story Labs Alum, Fellowship Sponsor, and Board Member)
a free copy of the newest version of Final Draft
a free 9-Month ISAConnect Membership

Narrative Lab Benefits
The four-day intensive program features:
Skill development and focus on story structure, character, and theme; conversation about story; packaging; elements of creative production; casting; adaptation; and finance and distribution
Direct access to working industry professionals, top in their fields
Opportunities to build knowledge, skills, and insights to navigate the film industry
A network of talented peers, vital in this collaborative art and business workshop, roundtable, and social time
A beautiful setting to develop your craft!

Writers' Retreats Benefits

In beautiful, inspirational surroundings, each Retreat provides:

Three one-on-one, one-hour meetings with three different industry mentors to discuss your script, approach to project, or career pathway
Daily structured one hour, small group, peer to peer meetings
Group workshop sessions on subjects vital to developing the craft and navigating the business of screenwriting
Shared meal times, evening drinks, and activities in the area giving an opportunity for broader conversations between peers and mentors
Time to reflect and write
Writer Success
Rules
At the program's request, Coverfly will automatically remove your title page for you if you include one when submitting to this program.
Submission Guidelines and Agreement between Stowe Story Labs, Inc. (The Labs) and participants submitting material to a program run by The Labs:
As author(s) or owner(s) of the submitted material, my/our submission attests to the following:
To the accuracy of all information I/we have entered herein.
That I/we are 18 or older.
That the submitted material is my/our original work, with all rights to said work held by me/us.
That I/we will indemnify The Labs, hold it harmless and defend it against all claims, demands, losses, costs, damages, judgments, liabilities, and expenses arising out of or in connection with any and all claims of third parties, whether or not groundless, based on any stories submitted to The Labs or on any screenplay developed out of such stories.
That I/we understand that The Labs judges, directors, officers, employees or agents may be exposed to or may develop materials and ideas that may be similar to those of the submitted material. I/we understand and acknowledge that I/we will not be entitled to any compensation from such similar material that is independently conceived and created.
That I/we agree that I/we will never assert against The Labs (or any of its judges, directors, officers, employees or agents) any claim based on an assertion of plagiarism, idea theft, confidential or fiduciary relationship or any other theory relating to the submitted material.
That I/we understand that individual feedback on submissions is not provided except when offered by The Labs as a separate service. Further, I/we understand that decisions by The Labs on admission to The Labs are final.
That I/we have read, understood and complied with all guidelines and rules herein, and failure to do so may result in disqualification.
Script Submission Guidelines
Screenplays must have a CLEAN COVER PAGE. This means the title only on the cover, no author's name/contact information. Scripts may be submitted electronically only. Hard copies of scripts mailed to The Labs will be placed in the recycling bin at the post office, unread and unloved!
Submit one copy of a script (feature or TV Pilot), treatment or story (you do not need a polished script to be admitted; you need a good story and the ability to turn it into a great script). Attach only PDF Files. Please make sure you have registered the script with the WGA and/or US Copyright office. You may include WGA or US Copyright registration numbers on the cover page. We will not accept later drafts as part of the application process.
The author's name must not appear anywhere within the body of the script.
Body pages must be numbered.
No additional materials, artwork, illustrations etc. should be submitted unless requested.
Scripts must be properly formatted (both theatrical and TV). Consult any screenwriting text or format guide.
Screenplays must be in English. 
Official Rules And Guidelines
Entrants must be 18 or older.
Any screenplay from any genre will be considered.
Multiple entries are accepted, provided a signed entry form and appropriate entry fee is attached to each submission.
Admission to The Labs is for the applicant only (or teams of two under separate admission) and does not extend otherwise to co-writers or any other team members. Admission to a Writers' Retreat is typically for individuals only subject to discussion with our team.
Multiple authorship is acceptable, however, beyond teams of two, if all writers wish to attend a Lab or Retreat they must individually apply and register.
Screenplays must be the original work of the author. If based on another person's life story or work, a statement attesting to the rights obtained must be attached.
No adaptations of other written work will be accepted unless the writer owns the rights to the original material.
There must be no dispute about the ownership of submitted screenplays or the writer's right to submit a screenplay.
Again, the Labs recommends registering your screenplays with the WGA or the Copyright Office of the Library of Congress.
Judges' decisions are final and no correspondence will be entered into. Sorry, we cannot provide individual feedback from the judges except when offered as a specific service.
Entrants acknowledge that The Labs, its judges, mentors, and officers may be exposed to or may develop materials and ideas that may be similar to those of the submitted material. Entrants acknowledge they will not be entitled to any compensation because from such similar material which is independently conceived and created.
Entrants agree to never assert against The Labs (or any of its judges, directors, officers, employees or agents) any claim based on an assertion of plagiarism, idea theft, confidential or fiduciary relationship or any other theory relating to the submitted material.
Entries that fail to follow competition rules and guidelines will be disqualified.
No refunds for entries that do not comply with competition rules and guidelines.
Winners will be responsible for their own U.S. income tax withholding.
Entering a project into a Stowe Story Labs' program constitutes permission to use the applicant's/admittees/participants names and likenesses for publicity and promotions with no additional compensation.
All entries must be postmarked, emailed or uploaded by the appropriate deadline.
The Labs reserves the right to extend the final deadline, however an extended deadline is not guaranteed.
Participants at the Labs and / or Retreats run by Stowe Story Labs, Inc. acknowledge and agree that they will use a 'Stowe Story Labs Accepted Project' tag and a 'thank you' or 'developed with support from' credit on completed work on a single opening or end credit title card.
If admitted to a Lab or Retreat, deposits are required upon acceptance and are non-refundable. All participant fees are due twenty days prior to the commencement of the event and are non-refundable as of twenty days prior to the event.
How to contact The Labs:
Stowe Story Labs mailing address is:
Stowe Story Labs, Inc. P.O. Box 513 Stowe, Vermont 05672
The email address is: info@stowestorylabs.org
Thank you.