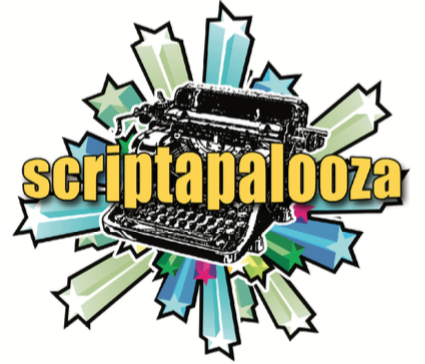 Enter Now
Enter before February 1st to save $5
Scriptapalooza
Scriptapalooza Screenplay Competition
2021
We will promote, pitch, and push the Semifinalists and higher for a full year. No other competition in the world does that.
Accepting Features and Shorts
Enter Now
Enter before February 1st to save $5
About
From choosing our judges to creating opportunities, our top priority has always been the writer. We surround ourselves with reputable and successful companies, including the many producers, literary agents, and managers who read your scripts.
Our past winners have won Emmys, been signed by agents, managers, had their scripts optioned, and even made into movies.
But the most important prize of all is this: Scriptapalooza will promote, pitch, and push the Semifinalists and higher for a full year. No other competition in the world does that.
Prices & Deadlines
| | | | |
| --- | --- | --- | --- |
| SCREENPLAY ENTRY | $55.00 | $60.00 | $65.00 |
| SCREENPLAY ENTRY + FEEDBACK | $175.00 | $180.00 | $185.00 |
| SHORTS ENTRY | $35.00 | $40.00 | $45.00 |
| SHORTS ENTRY + FEEDBACK | $120.00 | $125.00 | $130.00 |
Benefits
Since all the judging is done, without knowing any details about the writer, it truly levels the playing field.  There are over 90 judges (producers, managers and literary agents) who read your script and don't know if you are a wine grower in France, a stay at home mom, or a hot shot film student from NYU.   Many winners, not just the top 13, have had their scripts optioned, or secured literary representation, and even had movies made because the connections they formed through the competition.  As a matter of fact, landing anywhere in the top 100 will get your script promoted for a full year.
Announcements
Jul 26th
Quarterfinalists
Rules
This competition is open to any writer, 18 or older. Entering the competition constitutes permission to use the winners' names and likenesses for publicity and promotions with no additional compensation. We reserve the right to publicize and promote any and all progress, development and success of the entered scripts.
Any script from any genre will be considered.

Multiple entries are accepted, provided you fill out an application for each script.

Multiple authorship is acceptable. If the screenplay wins an award, that award will be divided among the writers, by the writers.

Screenplays must be the original work of the author.

On the cover page of your script, please DO NOT include your name or address. We only want the title of the script on the cover page.

Scriptapalooza recommends registering your scripts with The Library of Congress.

No substitutions of new drafts or corrected pages for script entries will be accepted under any circumstances. If you wish to submit a new draft of your script you must treat it as a new entry…please fill out an application and pay the resubmission fee of $30. (writers who reach SemiFinalist status will have the opportunity to replace their script with a new draft for free)

Submit scripts in English.

For the SHORTS competition, your script must be under 40 pages.

Body pages must be numbered.

Scripts must be in industry standard format 12 point Courier font.

The decisions of our Judges are final and may not be disputed.

Please do not send CD's, treatments, synopses, letters or resumes. This material will not be sent to the producer reading your script.

Scriptapalooza is not responsible for submissions that are lost, stolen or damaged while in transit.