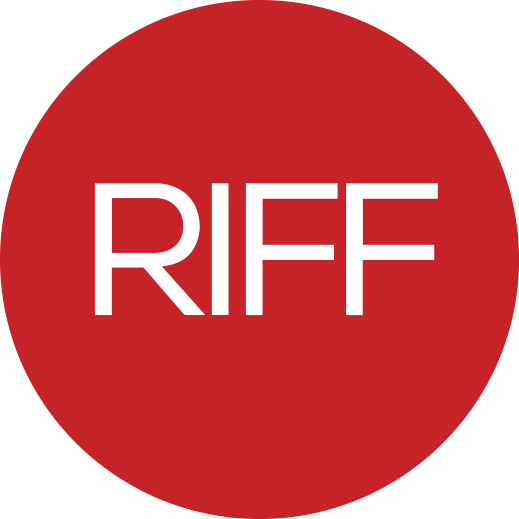 Subscribe
Currently Closed. Subscribe to receive a notification when the next season opens.
Richmond International Film Festival
Richmond International Film Festival Screenplay Competition
2021
Subscribe
Currently Closed. Subscribe to receive a notification when the next season opens.
About
The Richmond International Film Festival (RIFF) is a competitive festival that screens more than 150 international cutting edge films, making it one of the Mid-Atlantic's largest international competitive festivals. The 2021 festival takes place May 4-9, 2021.
Feb 2, 2021 UPDATE:

Announcing New 2021 Dates | 10th Year Anniversary

The 2021 Richmond International Film Festival (RIFF) was scheduled for early May. After careful deliberation the last few weeks and speaking with our colleagues & fellow community leaders, RIFF has made the decision to postpone the 2021 festival until September 14-19, 2021.

While festival planning has been underway for several months and that will continue in full swing, our primary goal in the meantime is to ensure we take the extra safety precautions needed to protect our wonderful patrons, partners, visiting filmmakers, musicians and the community at large. The new notification dates will be by April 19.

It is our hope that come September with the new dates, the vaccine will have had enough time to be widely distributed, and we will all be able to return to the silver screen together in person to enjoy all the festival has to offer.
RIFF is well known for its annual mandate that at least 95 percent of its festival line-up comes from submissions.
The festival also provides a series of industry panels, the FLOW Collective conference, fellowships and mentorship programs, industry mixers, Q&As, red carpet parties, and more than 35 music performances, all of which usher the spirit of Hollywood into the beautiful historic city of Richmond, Virginia. Multiple venues host throughout festival week including the historic Byrd Theatre which USA Today has called the 1,300-seat theatre, "One of the top 10 places to still see a movie in splendor in the United States."
Richmond is a thriving arts, food, and craft brewery hub in the US, and has been voted one of the best places for moviemakers to work and live in the country along with one of the top places for indie filmmakers to shoot their projects (Moviemaker Magazine). For more info on RVA: http://hipgreenscene.com/2015/06/richmond/
An inclusive and spirited festival designed to honor cutting edge filmmakers, the festival welcomes films of all genres and niches (features & shorts) as well as music videos and web series. RIFF also accepts screenplays (features & shorts) of all genres in its annual screenplay competition. RIFF expanded in 2017 to add a full scale music festival, which overlaps with the film festival and offers many opportunities for filmmakers and musicians to connect and forge working relationships.
With the aim of promoting both established award winning filmmakers and discovering up-and-coming emerging talent, the festival works to promote its participating filmmakers and writers through various media outlets and production partners.
The festival has additional platforms that highlight unique projects, which focus on using film as a powerful art form for creating awareness and social change. RIFF is known for championing independent filmmaking year round through its various ventures and providing an engaging collaborative platform for filmmakers, writers, musicians, and fans to join forces.
Benefits
"I really wanted to attend this event. My script won Best Original Action Screenplay, which is extremely flattering. The event seems top notch -- a really classy week-long schedule of parties, networking and activities with quick, reliable communication when needed. I consider this one of the best film festivals in the USA." -Todd Sorrell
"Richmond International Film Festival was a terrific experience. Their film program was extraordinary. We were honored to be part of the SXSW of the mid-Atlantic. Thanks RIFF." – Filmmakers, Caretakers
"RIFF is an absolutely AMAZING festival! The festival staff was extremely courteous, accommodating & super friendly, which was most welcome given all the other things we as creators have to endure when hitting the road. The festival itself was well-organized & daily emails and social media posts kept everyone engaged and on track. Get to know Heather Waters, Max Curry and Almira Zaky as they all did an incredible job hosting, organizing and planning. A highly recommend festival indeed!" -Lamont Wilkins
"Very hospitable, lots of opportunities for networking, fun parties, good screenings—would definitely submit to RIFF again." -Scott Boehm
"Great festival, with hospitable, organized staff. I enjoyed the panels and screenings. Highly recommended if you're seeking to expand your network." -Candice Delevante
Grand Jury Winners (Screenplays) - This is awarded to the overall best feature screenplay and best short screenplay. The best feature script receives $500 cash and the best short screenplay receives $250 cash and each receives a special recognition trophy at the annual red carpet awards.
Additional Awards (Screenplays) - The following receives heavy industry promotion to A-list companies and various other agents and producers we work with, plus receive an award certificate if present at the annual red carpet awards, and free entry into all festival events: Top script in each of the main four genres (Horror/Thriller/Fantasy, Drama/Family, Comedy, Action/Adventure)
Official Selection and Top Screenplays - All Official Selection filmmakers and the top 10-15 scripts (feature & short) receive complimentary entry into all festival events, VIP mixers, and more.
Announcements
Apr 19th
Official Selection Finalists
Rules
RIFF accepts feature films and scripts (over 40 minutes/pages), short films and scripts (under 40 min/pages), original teleplays (75 min/pages or less), music videos, and episodic series (television or web). Please check appropriate length entry upon checkout and ensure you submit your project in the correct category.
All entrants must submit their entry form and payment online then submit your film or script electronically through the submission site. If mailing, you must include your submission entry number, film title, and contact information. Address: Richmond International Film Festival, 3126 W. Cary Street, #605, Richmond, VA 23221. The festival is not responsible for submissions that are lost, stolen, or damaged in transit.
All applicants (s) testify to be at least 18 years or older and warrant as the author of submitted material that they are the sole and exclusive owner(s) of all legal and equitable rights thereto with the full and exclusive rights to submit material to the competition.
If submitting to more than one category, you must fill out a separate entry form and submit the appropriate entry fee for each. We will accept collaborative writing work, however, each writer must fill out and electronically sign the online entry application and release form. If selected as a winner, it is up to the winners to split the prize money equally between them.
DVD OR BLU-RAY SCREENERS. RIFF prefers to receive all submission material electronically through the submission platform, however, if mailing your preview material, we only accept films on DVD (NTSC) or BLU-RAYS. All other formats will be disqualified. All preview media must be labeled with your entry number, film title, running time, and personal contact information including email address. If selected as Official Selection, most festival venues require a DCPL with a Blu-Ray back up and you will be notified as to what formats will be accepted for your respective venue.
Please label the outside of your package: FOR PREVIEW ONLY – NO COMMERCIAL VALUE. Your preview material will not be returned, so please do not send master copies. When possible, please include your press kit electronically through your submission. Do not send media kits or other marketing material via mail.
Submissions may not be withdrawn once completed, and entry fees are non-refundable. The competition is not responsible for submitted materials that are lost, stolen, or damaged in transit.
ONLINE SCREENER FORMAT. When submitting your film or script online, you must do so through FilmFreeway or Coverfly. All other sites are ineligible.
Non-English language films must have English subtitles.
Scripts submissions must be submitted in a PDF, Final Draft, or Microsoft Word file. If submitting by mail, it must be typed in English, and printed on single or double-sided paper; it must be 3-hole punched with pages numbered; be headed by the title page, which includes title of work and WGA registration number if applicable; font must be 12-point Courier, Courier New or Courier Final Draft (please no exceptions). If the script is based on a true story, it should be noted on the title page. The festival reserves the right to disqualify the entry if the above procedures are not followed.
Applicant understands that it is their sole responsibility to copyright and protect their own submitted material. Submissions must be the original work of the applicant(s). We do not accept adaptations. Submissions may not be based, in whole or in part, on any other fiction or nonfiction material, published or unpublished, produced or un-produced that is not already in public domain. If it is in public domain, it is eligible for the contest.
Multiple entries are permissible but each entry must be accompanied by a separate signed entry form and a separate entry fee.
All film projects must have been completed on or after September 1, 2018 to be considered for the 2020 Richmond International Film Festival. If a project was completed earlier, it may still be submitted however projects that meet the completion date requirement will receive priority consideration.
RIFF does not require a world or U.S. premiere, but the films that do may receive priority consideration. Films must not have received distribution or a Richmond premiere prior to the 2020 RIFF.
Screenplay entrants must not have already received a prize that includes a 'first look' clause, an option, or any other quid pro quo involving the writer's submitted entry to the Richmond International Film Festival. If a screenplay becomes optioned or purchased between the time of submission and the end of the festival judging period, the applicant must notify us and that entry will no longer be eligible for an award. Entry fees will not be refunded.
All submission forms must be submitted electronically via FilmFreeway (films and screenplays) or Coverfly (screenplays) on or before the Early, Regular, Late, Final or Extended entry deadline, and the entry fee paid in full in order to qualify for the respective submission rate. Online entries may be submitted up until midnight Eastern Time on the final or extended deadline date. Any entries submitted or payments postmarked after the extended deadline will be disqualified. RIFF reserves the right to extend the entry deadline.
All entrants understand and agree that there are a diverse amount of story contexts and ideas, and in no way is RIFF or The Moving Image Xchange LLC responsible not now or in the future of borrowing or stealing from an idea, copy written concept, or storyline from an entry.
Entry fees are payable by credit card or PayPal through FilmFreeway or Coverfly.
Each applicant will receive an e-mail notifying them of the competition results. It is the filmmaker and writer's responsibility to keep their personal contact information that is on file with us and the submission service updated and current. RIFF has no responsibility for correspondence that is misdirected as a result of writer(s) failure to provide us with current contact information. We also encourage entrants to add RIFF to your email address list to ensure email correspondence is not sent to spam or bulk mail.
All winners are responsible for their own U.S. income tax withholding. The festival is not responsible for withholding any taxes or payments to any government agency, at any level, be it state, local or federal.
Should an entrant win an award at RIFF, they will receive the award when present at the annual red carpet awards. If not present, it is up to the recipient to arrange their own shipping of the physical award via Fed Ex or another carrier.
While RIFF does not have a strict completion date policy, films completed within 18 months of the current festival date are given priority.
Short and feature films must not be shown within 60 miles of Richmond, VA prior to its festival screening date.
Contest applicants must accept without reservation the decisions rendered by the Jurors.
RIFF does not provide exhibition screening fees. If entering the festival, you understand that if selected as Official Selection, the festival has the right to screen your project during the festival. Official Selection are responsible for their own personal travel and accommodation expenses, however, hotel discounts and VIP Access badges are provided to the Official Selection (up to 2 complimentary badges to features and 1 to shorts). All other key cast and crew are offered discounts during the advanced ticketing period.
RULES & LICENSING AGREEMENT Please read and understand the Festival Rules, Guidelines, & Licensing Agreement. By submitting your entry to the Richmond International Film Festival, you expressly acknowledge and agree to be bound by these terms. Failure to adhere to these guidelines or rules & licensing agreement will result in disqualification and forfeiture of an entry fee and/or eligible prize.
PROMOTION, PUBLICITY, MARKETING. Entrants permit the Richmond International Film Festival to use their name and/or likeness, contact information provided by the participant, title of the work submitted, its logline, trailer, and the Grand Jury results for publicity and promotional purposes. Through various phases of the judging process, submitted material may be exposed to a network of influential third parties and Jurors, but such third party participations are not guaranteed. The Richmond International Film Festival may provide, though not obligated, applicant's contact information and submitted work to any interested parties, and turn all remaining correspondence over to you. RIFF does not attest to or guarantee the validity of any subsequent agreements between applicant (s) and said parties.
THEATRICAL SCREENINGS. The Richmond International Film Festival reserves the non-exclusive right to screen and showcase all submitted films during the festival. All ticket sales and proceeds are property of the Richmond International Film Festival.
INDEMNIFICATION. Applicant (s) indemnify and hold harmless The Richmond International Film Festival, its judges, The Moving Image Xchange LLC, affiliates, staff, sponsors and partners, individually and collectively, from and against all claims, demands, losses, damages, costs, liabilities and expenses (including legal fees) arising out of or in connection with any and all claims, or third party claims based on stories or films submitted to the Richmond International Film Festival.
DISPUTE RESOLUTION; GOVERNING LAW; FORUM. Entrant expressly acknowledges and agrees that the Richmond International Film Festival shall be entitled to injunctive or other equitable relief (an "Injunction") to restrain, prevent or enjoin any breach by a contestant under this film contest, and the contestant hereby waives any right to notice of any action or proceeding for an Injunction and consents to and accepts entry of an Injunction in any court which may have jurisdiction in connection therewith. The prevailing party in any legal proceeding brought pursuant hereto shall be entitled to recover all of its attorneys' fees and all other costs related to such a legal proceeding. Unless otherwise stated herein, this Agreement shall be governed by and interpreted in accordance with the laws of the United States and the Commonwealth of Virginia (without regard to the conflicts of law provisions thereof), and the contestant hereby submits to the jurisdiction of the state and federal courts located in Richmond County, Virginia. By submitting my project to the Richmond International Film Festival, I acknowledge that I have read, understand, agree to, and will abide by all the rules, terms and conditions listed above and in the rules, guidelines, licensing & release form.