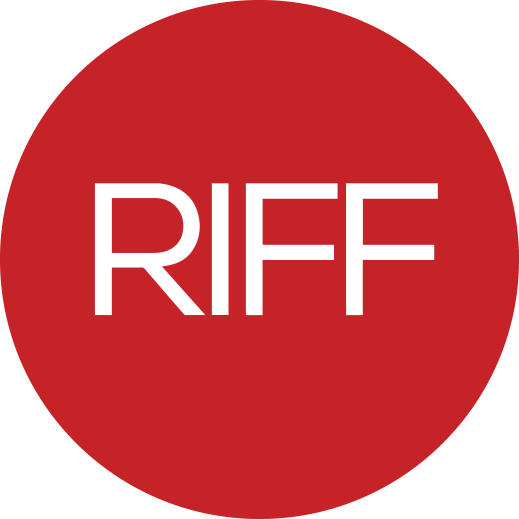 Enter Now
Enter on or before February 15th to save $10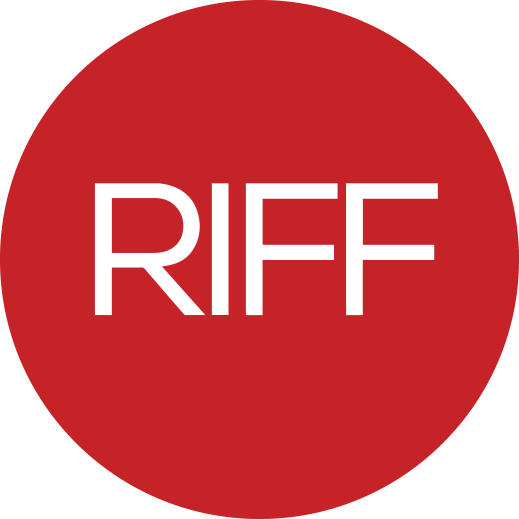 Richmond International Film Festival
Richmond International Film Festival Screenplay Competition
12th Annual
RIFF is the premiere festival on the east coast with 6 days of film, special guests, panels, industry mixers, writing workshops, and pitch sessions.
Accepting Features, Feature Documentaries, In Production Films, Shorts, Short Documentaries, TV Pilots, and Web Series
Enter Now
Enter on or before February 15th to save $10
About
RIFF is open for screenplay entries for its screenwriting competition.  The festival is well known for its annual mandate that at least 97 percent of its festival line-up comes from submissions. Over the six days, the festival premieres more than 150 films and provides a series of industry panels, the FLOW Collective Conference & Screenwriting Pitch Sessions, industry mixers, Q & As, fellowship programs, red carpet parties, and more than 25 music performances, all of which usher the spirit of Hollywood into the beautiful historic city of Richmond, Virginia.
Multiple venues host throughout festival week including Bow Tie Movieland and Criterion Cinemas and the historic Byrd Theatre which USA Today has called the 1,300-seat theatre, "One of the top 10 places to still see a movie in splendor in the United States."
Richmond is a thriving arts, food, and craft brewery hub in the US, and has been consistently voted one of the best places for moviemakers to work and live in the country along with one of the top places for indie filmmakers to shoot their projects (Moviemaker Magazine). For more info on RVA: http://hipgreenscene.com/2015/06/richmond/
An inclusive and spirited festival designed to honor cutting edge filmmakers, the festival welcomes films of all genres and niches (features & shorts) plus music videos and episodic projects. RIFF also accepts screenplays (features & shorts) of all genres through its annual screenplay competition. The winning screenplay selection receives honors during the same week of the film festival. RIFF also overlaps music during festival week and offers opportunities for filmmakers and musicians to forge new working relationships.
With the aim of recognizing both award-winning veteran filmmakers and up-and-coming emerging talent, the festival gives a platform for all and works to promote its participating filmmakers and writers through various media outlets and partners.
In addition to many annual top honor film awards in each category, each year the festival awards outstanding merit competition platforms for select films that highlight social change and create awareness through the use of film. RIFF is well known for championing independent filmmaking year-round and providing a collaborative platform for filmmakers, writers, musicians, and fans to engage. *Note: If due to the pandemic the festival dates are impacted, the festival will not cancel the festival, but instead postpone or proceed with a hybrid model according city and state protocols. While impacted with postponements the first two years, we were thrilled to be able to bring a full festival for our audiences the last two years. Submissions are now open for the upcoming festival.
Prices & Deadlines
| | | |
| --- | --- | --- |
| Feature Screenplay | $75.00 | $79.00 |
| Short Screenplay | $70.00 | $75.00 |
| Teleplay | $70.00 | $75.00 |
| Competition Entry plus Judge's Highlight Notes & Scorecard | $180.00 | $190.00 |
Benefits
Several awards and prizes are given out annually including Grand Jury Awards, Outstanding Merit Awards, Best of Fest awards, and Individual Merit Awards. All Access Badges are provided for the Official Selection. In addition, RIFF awards:
Grand Jury Winners (Film & Screenplays) - This is awarded to the overall best feature film and short film & feature screenplay and short screenplay. The best features receive $500 cash and the best shorts receive $250 cash and special recognition trophy at the annual red carpet awards, plus industry promotion and All Access VIP Badges for the week including entry to the annual FLOW Conference.
Other film and writing awards:  Best of Festival Award for Best Narrative (Feature & Short), Best Animation (Short), Best Documentary (Feature & Short), Best Experimental (Short), Best Original Teleplay, Best Music Video and Best Episodic Series. These winners receive a special recognition trophy at the annual red carpet awards.
Additional top genre screenplay winners are awarded certificates in each main category at the red carpet awards plus overall Best Teleplay Winners are also awarded.
Audience Choice Awards (Best Feature film and Short film) – These winners are voted upon by the festival audience. Each winner receives special recognition at the red carpet awards ceremony and an award certificate.
Individual merit awards are given and include Best Director, Best Actress/Best Actor, Best Ensemble Cast, Best Original Screenplay, Best Cinematography, Best Music/Score, Best Casting, and the annual Rising Star Award.
Additional Awards (Screenplays) - The following receives heavy industry promotion to A-list companies and various other agents and producers we work with, plus receive an award certificate if present at the annual red carpet awards, and free entry into all festival events: Top script in each of the main four genres (Horror/Thriller/Fantasy, Drama/Family, Comedy, Action/Adventure)
Official Selection and Top Screenplays - All Official Selection filmmakers and the top Official Selection 12-15 scripts (feature & short) receive complimentary entry into all festival events, VIP mixers, and more.
Outstanding Merit Awards – Given out each year at the festival's discretion. These awards are given to a writer or filmmaker who best utilizes film as a medium to create awareness, social impact/change, or bring a unique perspective to any one topic. These winners will receive: a Special Recognition Trophy. The Social Impact/Global Xchange Award – Given to the produced short film or script that highlights the use of film to create a positive social impact in the community or alternatively, the use of film to promote entrepreneurship as a means to create, synergize or maximize social capital in the community. This award acknowledges the efforts of those who are leveraging film to solve real community issues. The Legacy Award, Pioneer Award and Founders Award are additional recognition awards given each year by the festival's founder.
FESTIVAL EVENTS & ATTENDANCE Screening, networking, educational and industry events to take place at the historic Byrd Theatre, Bowtie Movieland and Criterion Cinemas and other venues throughout Richmond, Virginia. All entrants are highly encouraged to attend the festival. Official Selection films and Official Selection writers receive a complimentary All Access VIP Badge, and are invited to participate in various events throughout the week, panel discussions, and Q&As. If not selected as Official Selection, RIFF also offers discounted admission to the festival and FLOW Collective creative conference for all entrants who have submitted to the festival.
Announcements
Jun 16th
Top Official Selection Writers