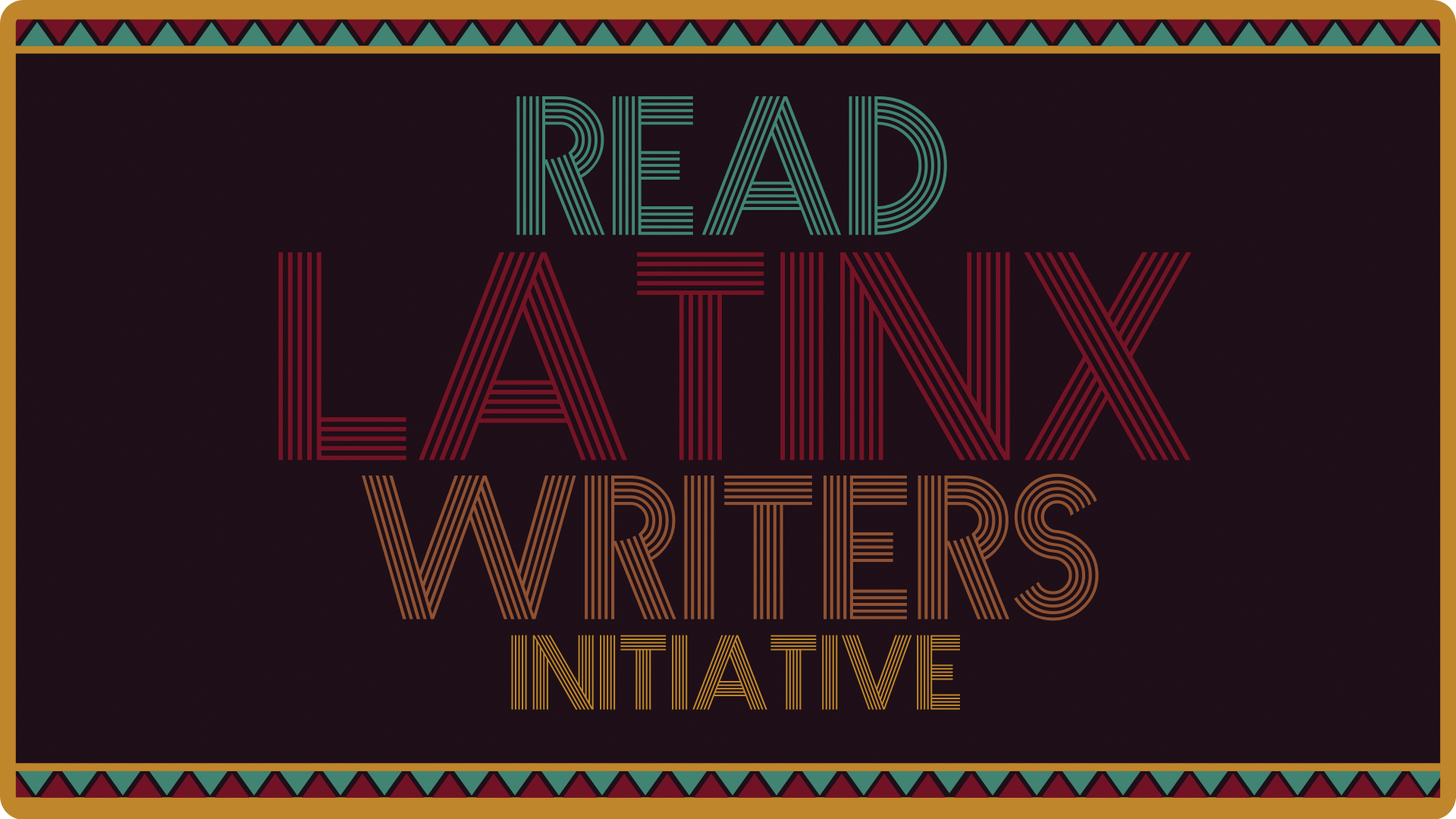 Subscribe
Currently Closed. Subscribe to receive a notification when the next season opens.
Read Latinx Writers
Read Latinx Writers Initiative
Year 2
Pairing aspiring Latinx TV writers with industry professionals for script reads and mentorship.
Subscribe
Currently Closed. Subscribe to receive a notification when the next season opens.
About
The Read Latinx Writers Initiative is for Latinx writers who are serious about pursuing a career in TV writing. The program provides the opportunity to be be read and receive script notes from an industry professional including showrunners, WGA TV writers, executives, and reps. 
Year 1 events:
Over 200 script reads
Free Final Draft Software
Free tix to NALIP's Diverse Women in Media Forum
Mentee registry shared with industry pros 
Additional opportunities:
Reads & meetings with major prod. co.
Free entry to WeScreenplay Diverse Voices Competition 
Mentees submitted for representation
Mentees submitted for paid writing opportunities
Table reads with The Barrow Group actors
Access to invite only pitch competition with Official Latino
Benefits
Additional opportunities for all cohort mentors have previously included free writing software, industry webinars, free or discounted writing competition  entry and conference badges. 
In addition to cohort opportunities, select mentees will have additional opportunities to be read and have meetings with executives and representation in addition to their assigned mentor.  
Rules
Please read all of the rules & FAQ before submitting:

TV samples only (animation included).
Sample must be original pilots. No specs of existing shows. No other samples of any kind will be accepted.
Writers must be Latinx. For writing partners, both partners must be Latinx. 
If you are part of a writing team, partner information must be disclosed. Each partner should submit individual applications. 1 script with individual essays.
Writers must be 18 years of age or older. There is no age maximum. 
There is no location requirement for writers, all communications will take place over email or video conference. In light of the ongoing pandemic, the organizers discourage any attempts to meet in person and no in person events are planned or endorsed whatsoever. 
Scripts should be in English. We understand that some use of another language may be necessary to a story, in this case, translations should be provided. 
Timely responses to communication is required. If you fail to respond to mentors or organizers within 24 hours of communication, your mentor will be reassigned. No exceptions. Please add IronGloveProductions@gmail.com to your address book to avoid missed emails. 
Respect the mentors and organizers. If a complaint is received, mentees will immediately be removed from the program. No exceptions.
Please do not message mentors or organizers on social media regarding this program unless you were explicitly matched with them through the program. This will be considered harassment and grounds for immediate removal from consideration for current and future cohorts.
By submitting your application you have volunteered to share your script of your own volition and confirm you have all rights to share your work. Acceptance into the program is not an offer or guarantee of employment. Acceptance into the program does not equate to any partnership between the applicant and the organizers or mentors. By submitting your application you confirm that you understand that all organizers and mentors who may access application materials are already actively working as writers, in development/production activities including creating, acquiring and developing literary, artistic, and other material, including stories, ideas, themes, plots, titles, screenplays, and more. By submitting your application you accept that any similarities in their work and your application materials is coincidental. 
Some mentors require additional release forms as a requirement of their participation. The program will not preclude them from requiring such release forms, and any additional forms will be entered into solely at the applicants discretion. No such additional form provided by the mentor, no agreements made with mentors, verbal or written, will invalidate the applicants agreement by submission herein.
By submitting you confirm you have read and agreed to all rules and terms of agreement.
Frequently Asked Questions
Who should apply?
This is a program for those who seriously want to pursue a career in TV writing. At the very least, you need to have a completed original pilot before submitting. You may be working as an assistant, but if you have already written an episode, please consider joining us on the mentor side instead. In some special instances, you may be fit to be a mentor and a mentee; for example, if you have written for animation, but would like to break into live-action, you are still eligible to apply to be a live-action mentee, but please consider joining us as a mentor on the animation side as well. 
As per the rules, only Latinx writers are eligible, including both partners in writing teams.
Which sample should I submit?
You may be early in your journey, but you should keep in mind this program is not for proofreading; the goal of the program is to connect you with people who can refer you for a writing position in the future. Put your best foot forward. 
Also keep in mind, the main request the program makes of the mentors is script notes. If you are not interested in getting notes and taking them respectfully, this program is not a fit for you. 
As per the rules, only original pilots are accepted. 
When should I expect to hear back?
If you have been matched with a mentor, you will get an email sometime is mid-late October. Please be patient.
Unfortunately, we do not have the capacity to match everyone who applies. Application does not guarantee a match. If you do not hear from us, you can assume we were not able to match you this year. Please apply again in the future. 
You can follow @Dom_DidThat on Twitter for updates. 
How are matches made?
Matches are made based on mentor preference only using the information the applicants provide. Please be transparent in your application questions. Do not try to guess what the mentors are looking for; often a mentor currently writing for comedy will request to read drama writers only. Some mentors are looking to read and mentor a writer earlier in their career, while others are looking to help a writer who is closer to being staffed or is interested in development. Being truthful in your responses will best serve everyone. 
Matches are made at the discretion of the mentors and organizers. No match requests are permitted. 
What can I expect out of the program?
All of our mentors are volunteers, and thus each mentee experience will vary. Some mentors will communicate exclusively over email. Please allow 4-6 weeks for mentors to provide you with notes on your script. After that, please allow 2 weeks between follow-up emails. 
Some mentors prefer to provide notes over a call, in this case, please respond to their scheduling request within 24 hours. 
Additional opportunities will occur for all or selected mentees throughout your cohort year. Please respond to communications within 24 hours as opportunities are often time sensitive.