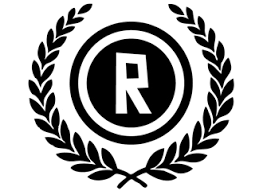 Enter Now
Enter on or before April 10th to save $10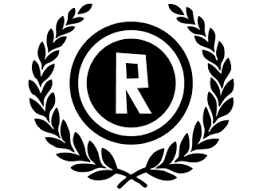 Raindance Film Festival
Raindance Script Competition
2023
Part of the Raindance Film Festival, the Raindance Script Competition is a contest dedicated to supporting and championing independent screenwriters.
Accepting Features, TV Pilots, Web Series, and Shorts
Enter Now
Enter on or before April 10th to save $10
About
Now in its 31st year, Raindance Film Festival is Europe's leading independent Film Festival showcasing feature films, shorts and docs, virtual reality, web series and music videos from around the world and specialising in independent films and directorial debuts. The festival has a strong legacy of showing alternative, edgy films. Since 1993 Raindance Film Festival has uncovered the hottest new filmmakers to hit the cinematic scene.
Raindance-premiered hits include Pulp Fiction, Memento and the Blair Witch Project, to name a few. Listed by Variety as one of the world's top 50 'unmissable film festivals', Raindance aims to nurture, support and promote independent films and filmmakers from the UK and around the world.
Raindance is dedicated to fostering and promoting independent film in the UK and around the world. Based in the heart of London, Raindance's ecosystem includes Raindance Film Festival, Raindance Open Courses, the higher education institute Raindance Film School, and the prestigious British Independent Film Awards. 
At Raindance, we believe in championing independents in every way. As such, our new script competition is designed to develop upon Raindance's network and community, and offer greater opportunities to emerging screenwriters. 
Similarly, Raindance Film Festival has always been proud to offer a fantastic opportunity to network amongst both established and emerging talent, for those looking to develop their network of collaborators and peers. 
Raindance is proud to have supported an array of successful artists in their pursuit of creative goals. Much of this stems from the success of Raindance Film courses, available to independent artists. Such success stories include, but are not limited to: Christopher Nolan, Guy Ritchie,  Andrea Arnold, Matthew Vaughn, David Yates, Gavin Hood, Tom Hooper, Edgar Wright, Sacha Baron Cohen, Julian Fellowes and Nick Hornby.
For further enquiries, please email scriptcompetition@raindance.co.uk
Prices & Deadlines
| | | | | |
| --- | --- | --- | --- | --- |
| Feature Script - Standard | $55.00 | $65.00 | $75.00 | $85.00 |
| Episodic Pilot (Half-hour) - Standard | $45.00 | $55.00 | $65.00 | $75.00 |
| Episodic Pilot (One-hour) - Standard | $50.00 | $60.00 | $70.00 | $80.00 |
| Short Script - Standard | $35.00 | $45.00 | $55.00 | $65.00 |
| Feature Script - Feedback | $105.00 | $115.00 | $125.00 | $135.00 |
| Episodic Pilot (Half-hour) - Feedback | $85.00 | $95.00 | $105.00 | $115.00 |
| Episodic Pilot (One-hour) - Feedback | $100.00 | $110.00 | $120.00 | $130.00 |
| Short Script - Feedback | $80.00 | $90.00 | $100.00 | $110.00 |
Benefits
Our goal, through the Raindance Film Festival Script Competition, is to grant new opportunities and champion emerging screenwriters. Offering a culmination of support and prizes, Raindance hopes to  champion true independence - a core principal of the film festival itself. 
With this in mind, every single entry will receive a monetary credit for online Raindance classes - $55 for Features/Pilots and $35 for Shorts. 
This means, above anything else, you instantly receive value back on your submission - in the hope of learning and further developing your craft. 
The path to a career in writing is a long and arduous task, which is why we have chosen to partner with some fantastic brands which have helped us in championing new, emerging screenwriters.
Our worth is in your success, which is why it is crucial to us that we support, nurture and help to develop true talent.  As a result, we have put together what we believe is a great lineup of prizes, aimed at achieving this task.
First of all, the overall winner of our feature competition will receive the 'Best Un-produced Screenplay' award at the Festival. 
Each contest winner (Feature, Short, Episodic 30-min, Episodic 60-min) will additionally receive:
One year complimentary subscription to Celtx Writer Pro
Our friends and partners at Celtx will offer a one year subscription to their Celtx Writer Pro for free to the winner of the competition, which will help them unlock their inner pro with robust writing, episodic and story development tools.
A place on our newly-developed 10-week fellowship programme 
The Raindance Fellowship programme is a 10-week, online programme designed to afford writers the opportunity to develop their craft, interact with peers and receive constructive criticism from an industry tutor.
Additionally, all Finalists will be invited to connect with collaborators during the festival at the Script Competition Networking Drinks event, a year of Raindance membership and complimentary accreditation to our festival.
All Semi-Finalists will receive a year of Raindance membership and a 50% discount to festival accreditation.
Ensuring opportunities are created across the board, Raindance is also proud to offer discounts (25%) on membership and festival accreditation to those placing Quarter-Finalist in the competition.
For a more detailed breakdown, please visit our competition page at www.raindance.org/script-competition/
For any more information, please email our team at scriptcompetition@raindance.co.uk.
Writer Success