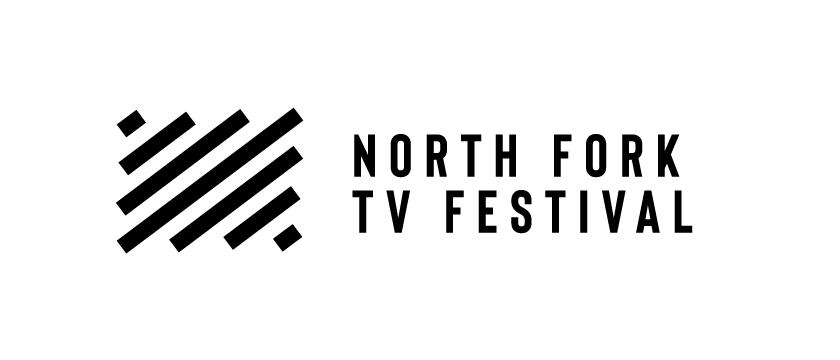 Subscribe
Currently Closed. Subscribe to receive a notification when the next season opens.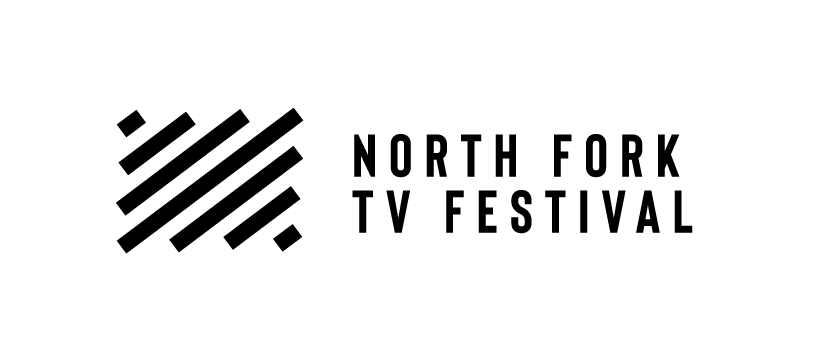 North Fork TV Festival
Alfred P. Sloan Science + Tech Pilot Script Competition
2019
Subscribe
Currently Closed. Subscribe to receive a notification when the next season opens.
About
Now in its fourth season, the North Fork TV Festival is proud to launch the inaugural Alfred P. Sloan Science + Tech Pilot Script Competition.
Benefits
Thanks to a grant from the Alfred P. Sloan Foundation, the winner will have their script turned into a produced pilot! They will receive two VIP Passes to the festival and be invited to participate in a post-screening Q&A with a celebrity moderator.
The pilot will premiere at the North Fork TV Festival in front of the top industry talent. Check out the amazing 2019 judges:
THERESA REBECK (SMASH)
Theresa Rebeck is a prolific and widely produced playwright, whose work can be seen and read throughout the United States and abroad. Rebeck recently became the most Broadway-produced female playwright of our time. Her new comedy SEARED premieres this summer at the prestigious Williamstown Theatre Festival and her play Downstairs, starring Tim Daly and Tyne Daly, gets its New York Premiere in November at Primary Stages. As an author, Rebeck has written three novels: Three Girls and Their Brother, Twelve Rooms with A View  and I'm Glad About You, along with Free Fire Zone, a book of comedic essays about writing and show business. In TV, Rebeck created the NBC showbiz drama SMASH and has written for CANTERBURY'S LAW, LA LAW, NYPD BLUE, LAW & ORDER CRIMINAL INTENT, DREAM ON, BROOKLYN BRIDGE and many more. Her produced feature films include HARRIET THE SPY, GOSSIP,  and the independent features SUNDAY ON THE ROCKS, and SEDUCING CHARLIE BARKER, an adaptation of her play, THE SCENE. Upcoming film projects include 355 (for Jessica Chastain's production company, Freckle Films) and TROUBLE, starring Angelica Huston and Bill Pullman. For her work on NYPD BLUE, Rebeck won the Mystery Writers of America's Edgar Award, the Writers' Guild of America Award for Episodic Drama, the Hispanic Images Imagen Award, and the Peabody Award. Other Awards include a GLAAD Award (for SMASH), the National Theatre Conference Award (THE FAMILY OF MANN), the William Inge New Voices Playwriting Award (THE BELLS), the PEN/Laura Pels Foundation Award, the Athena Film Festival Award, an Alex Award, a Lilly Award and more. In 2011, Rebeck was named one of the 150 Fearless Women in the World by Newsweek.
ROCKNE O'BANNON (DEFIANCE)
Screenwriter/director/showrunner Rockne S. O'Bannon is one of the top purveyors of speculative fiction for film and TV today. From creating the hit Syfy TV series DEFIANCE, to the fan and critic favorite FARSCAPE, to the seminal film and television series ALIEN NATION, he has pushed the limits of imagination on both the big and small screens. He has served as Executive Producer on the NBC series REVOLUTION, and the NBC/DC COMICS adaptation CONSTANTINE. O'Bannon wrote the original screenplay ALIEN NATION, which was produced by Gale Anne Hurd (THE WALKING DEAD, THE TERMINATOR) for Twentieth-Century-Fox. The worldwide success of the feature film, starring James Caan and Mandy Patinkin, led to the FOX Network television series and five two-hour TV movie sequels, as well as a continuing series of ALIEN NATION novels. O'Bannon followed ALIEN NATION with his directing debut, FEAR, a thriller starring Ally Sheedy and Pruitt Taylor Vince for Showtime Network. Soon after, he was approached again by Steven Spielberg, this time to collaborate on a grand futuristic adventure series for NBC-TV. The result was SEAQUEST DSV starring Roy Scheider, on which O'Bannon served as Creator and Executive Producer. Later O'Bannon created EON-4, sponsored by Apple, heralded as the very first science fiction entertainment developed specifically for the then very young world wide web. O'Bannon co-wrote and directed the FOX Network TV film DEADLY INVASION, an ecological cautionary thriller starring Ryan Phillippe. ROBIN COOK'S INVASION, a four-hour mini-series for NBC- TV written by O'Bannon aired during the network's May sweeps. And for May sweeps the following year, O'Bannon wrote CREATURE, another four-hour mini-series, this one for ABC-TV, adapted from the Peter Benchley best seller. O'Bannon also wrote FATAL ERROR, the TBS Network's first original Tv event movie. O'Bannon's television series FARSCAPE, which he created and executive produced, debuted on the Syfy Channel as the young network's first original series, winning multiple awards, and often appearing on "The Year's Best" lists in TV Guide Magazine and numerous publications around the globe. The series' four year run was capped by the premiere of FARSCAPE: THE PEACEKEEPER WARS, a four-hour event mini-series. THE TRIANGLE premiered on the Syfy Channel to both critical and ratings acclaim. The six-hour mini-series was written and Executive Produced by O'Bannon with Bryan Singer (SUPERMAN RETURNS), and Dean Devlin (INDEPENDENCE DAY). In recent years, in addition to DEFIANCE on Syfy, O'Bannon created and Executive Produced the startlingly-original series CULT for The CW, a show that has appropriately achieved status as a "cult" favorite. For his work in film and TV, O'Bannon has been the recipient of an unprecedented nine Saturn Awards, presented by the Academy of Science Fiction, Fantasy and Horror, more than anyone else. He has also received nominations for the cable Ace Award and from the Writers Guild of America.
DAVID FEIGE (RAISING THE BAR)
David Feige is a producer, writer and law professor. A credited writer/producer on over 100 hours of episodic television, he co-created Raising the Bar with Steven Bochco and has worked on shows for CBS, NBC, TNT, BET & Lifetime. In 2016 he won the Albert Maysles New Documentary Director Award for Untouchable a documentary feature he wrote, produced and directed. The film premiered at the Tribeca Film Festival. He has also written, produced and directed short documentary films for the Op-Docs series of the New York Times and The Marshall Project.
Before becoming a television writer, David was a well-known trial lawyer, serving as the first Trial Chief of The Bronx Defenders. He has been awarded one of the highest honors given to working public defenders—the National Legal Aid and Defender Association's Reginald Heber Smith Award. He has also served as a Professor of Law and the Director of Advocacy Programs at Seton Hall Law School, and he continues to serve on the faculty of the National Criminal Defense College.
David has written widely on criminal justice topics, publishing pieces in the New Yorker, New York Times Magazine, the Los Angeles Times Magazine, Fortune, Slate, and The Nation, as well as recording commentaries for National Public Radio and offering on-air commentary for CNN and MSNBC.  Indefensible, David's book about the criminal justice system was published by Little Brown & Co. It received an "A" from Entertainment Weekly and was named one of the best books of 2006 by Kirkus Reviews.
DAVID GREENWALT (GRIMM)
David Greenwalt is a screenwriter, director, and producer. He was a co-executive producer, writer and director of the TV series BUFFY THE VAMPIRE SLAYER and co-creator of its spinoff, ANGEL. David was also a writer, director, and co-executive producer of THE X-FILES. He is the co-creator of the cult television show PROFIT and of the NBC supernatural drama GRIMM. GRIMM was created with Partner Jim Kouf and David wrote and directed multiple episodes from 2011-2017. 

Announcements
Jun 28th
Official Selections
Rules
***Scripts must have a character, strong plot point or theme that revolves around science and technology and must be between 15 and 48 pages. We are looking for character-driven material, something that has a unique hook, can be filmed on a modest budget, and ends on a riveting cliffhanger or a twist in the narrative that leaves the door open for continued serialized content.
***We cannot accept science fiction or fantasy. 
When submitting your script you agree to give the NORTH FORK TV FESTIVAL non-exclusive rights to produce a TV pilot based on your script should you win the contest.