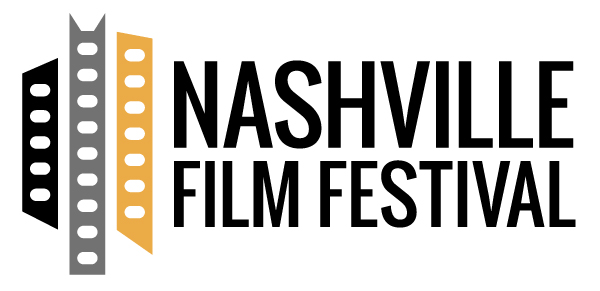 Subscribe
Currently Closed. Subscribe to receive a notification when the next season opens.
Nashville Film Festival
Nashville Film Festival Screenwriting Competition
2020
Subscribe
Currently Closed. Subscribe to receive a notification when the next season opens.
About
Founded in 1969 as the Sinking Creek Film Celebration, Nashville Film Festival (NashFilm) is one of the longest-running film festivals in the country and one of the most acclaimed festivals in the South. Hosted in Music City, NashFilm attracts enthusiastic film lovers from all across the country and has been praised by film-goers and filmmakers alike for its unique combination of big city festival atmosphere and laid back Southern hospitality. Showcasing approximately 200 films from over 30 countries, a screenplay competition, episodic competition, live music showcases and parties almost every night, the 51st Nashville Film Festival will be an event to remember.
Benefits
AWARDS AND PRIZES 
Nashville Film Festival offers $100,000 in cash and in-kind sponsor prizes to filmmakers and screenwriters with winners selected by industry power players – including studio representatives, producers and fellow filmmakers. The winning short films in the Narrative, Animated and Documentary Short Film Competitions are eligible for Academy Award® consideration without the standard theatrical run, provided the film otherwise complies with the Academy rules.
Announcements
Jul 15th
Quarterfinalists
Rules
Original Content: All entries submitted to the Nashville Film Festival (NashFilm) Screenwriting Competition must be original works by the applicant. If the script is an adaptation it must be adapted from the writer's own work.

Submissions: Submissions must be made online. No mailed or emailed entries are accepted. NashFilm does not allow changes to the categories after submission. All submissions are final, and NashFilm does not issue refunds or adjustments of entry fees. Each submission will be sent a confirmation email once payment is processed.

Multiple Categories: Entrants may submit the same entry to more than one category. Each category entered requires an entry fee for that category

Formatting: Screenplays must be formatted according to industry standards. Pages must be numbered and typed in 12 point Courier font. All entries must be submitted in English. Include title only on title page. The author's name should NOT appear on the title page or anywhere on the script, to preserve anonymity and fairness.

Lengths: • Feature Scripts: 75 – 110 pages • Short Scripts: under 45 pages • Teleplay (30 minute pilot): 25-40 pages. Teleplay (60 minute pilot): 59-70 pages

Revisions: NashFilm considers all entries to be complete. You may not send in revisions after the screenplay or teleplay has been submitted.

Ineligibility: The NashFilm Screenwriting Competition does not accept novels, short stories, stage plays, treatments, synopses, reality show concepts, scripts for existing TV series, or works that are not original. Scripts also must not have been sold or currently be under option prior to 10/04/20. NashFilm employees, including seasonal staff, board members, sponsors, and their immediate families, are not eligible to submit in any category.

Judging: Scripts will be judged based on final scores that cover multiple criteria, including, but not limited to , structure, premise, entertainment value, and commercial viability.

Coverage: Coverage may be purchased for an additional fee of $50 on Coverfly. Those who purchase the coverage will receive this within 90 days after the Festival. 

Notifications: Quarterfinalists will be notified by July 10, 2020. Semifinalists will be notified no later than 7/31/20. Finalists will be notified by personal email no later than 8/21/20. Winners in each category will be announced at the Screenwriting Competition Awards Ceremony during the festival in October 2020.

Co-Authors: If a screenplay has more than one author, it is up to the authors to decide how many authors to list on the application and who will be the primary contact email. Awards are given per entry, not per author. Therefore, groups of authors associated with one entry are responsible for the division of award. NashFilm does not assume responsibility for arrangements with regard to award divisions.

Tennessee Category: The writer must have been born in Tennessee, or currently reside in Tennessee. The entrant is responsible for the authenticity of this claim and any inquiry regarding that authenticity. You may be asked to provide proof of residence at any point during the duration of the contest.

Copyright: All entrants are encouraged but not required to register their screenplays with the Writers' Guild of America, East or West.