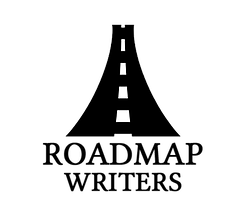 Subscribe
Currently Closed. Subscribe to receive a notification when the next season opens.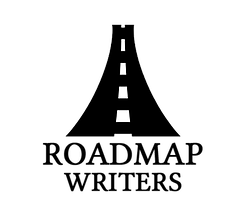 Roadmap Writers
JumpStart Writing Competition
2022
Open to pilots and features, with a guaranteed signing prize included, JumpStart will help writers get their material in front of industry execs.
Subscribe
Currently Closed. Subscribe to receive a notification when the next season opens.
About
Roadmap Writers is a leader in screenwriting education and training taught by working industry executives & literary representatives. In just six years, Roadmap has helped over 
270 writers get signed to representation
 with agents and managers. We helped some of last year's JumpStart finalists land representation at 3 Arts, Bohemia Group, Lit E

ntertainment Group and REJ Entertainment through our introductions! 
2021 JumpStart winner Deborah Puette signed with a manager at Wonder Street, and landed a shopping agreement for her pilot script.
This year's judges include 
Anonymous Content, Wonder Street, Gramercy Park Entertainment, Stage 13, Odenkirk Provissiero, Kaplan Perrone, Anvil Pictures, and MXN Entertainment!
Since our JumpStart Competition is an excellent way to vet writers, we are already starting to market high-scoring scripts before we even start contest placement announcements! Through our outreach, writers that submitted to JumpStart are already being read by 
Verve, Gramercy Park, Avalon Management, Zero Gravity, and Castle Rock Entertainment.
Benefits
JumpStart is a talent discovery competition with judges who are working industry professionals, including execs and reps.
Semifinalists (and higher!) will receive ongoing career support and marketing from Roadmap, in addition to their prizes. All entrants are in contention for a guaranteed signing prize with Kersey Management.
The grand prize winners will receive:
 - 6 private virtual meetings with industry executives, set up by Roadmap



 - A private

 

Month Mentorship

 

with an executive of your choice



 - 5 free 

Open Pitch Sessions

 -

pitch to the exec or rep of your choice, and receive feedback on your written or verbal pitch.



 - Steps 1 & 2 of Roadmap'

s 

Career Writer Program

, designed to give writers a competitive edge in the marketplace while helping them build relationships with industry professionals. The Career Writer program has helped writers sign with CAA, Gersh, Gotham Group, Zero Gravity, Circle of Confusion, and more!



 - 12 months of Roadmap's 

"Industry On-Ramp" Program

 - A 30-Minute Marketing & Strategy Call with Roadmap's CEO




 - A feature in our JumpStart Competition Booklet, circulated to over 400 execs

Click here to see our full list of prizes and placements, for quarterfinalists and up.
Writer Success