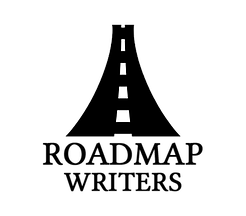 Enter Now
Final Deadline is 21 hours from now
Roadmap Writers
Roadmap's Diversity Initiative Competition
August 2021
Accepting Features and TV Pilots
Enter Now
Final Deadline is 21 hours from now
About
The lack of diversity in Hollywood has been at the forefront of the national conversation for awhile now. At Roadmap, we want to do our part to help bring more diversity to the big screen (and the small!), and for us, that starts with the screenwriters.
That's why we are proud to sponsor the Roadmap Writers Diversity Tribute!
We launched this initiative in memory of Roadmap Writer Coletta Preacely-Garcia, who passed suddenly in 2016. Coletta was an extremely hardworking writer who was always working to better her craft, tirelessly writing, rewriting, and taking advantage of every opportunity presented to her to gain skills, make connections, and improve her screenplays.
This is a monthly competition so writers who are not selected in any given month, may apply again.
Past winners of this competition have been signed to representation by Anonymous Content, APA, Untitled Entertainment, The Buchwald Agency, Rosa Entertainment, First Story Entertainment and more. Past winner Lillian Wang also just staffed on a show for Netflix!

Benefits
Participate in the Pitch Prep Program (Step 1 of our Career Writer Program) for FREE the following month. (i.e September's winner will start the program in October and be listed on Roadmap's site as the October winner etc.)
We will also select one Runner-up who will participate in our Pitch Prep Lite program!
Rules
** Writers may submit only once each month. **
For the purposes of this initiative we define diversity as writers of color, writers of the LGBTQ+ community, women writers, writers with disabilities, and writers of any other voice that has historically been marginalized or ignored by the entertainment industry.
To apply for this Initiative, please submit a one-page statement in PDF format highlighting your diverse background and why you would be a valuable and hardworking member of the Career Writer Program, AND a writing sample (feature or pilot).
Applications that do not include the one-page statement will not be considered.

This program is for writers with at least one completed original Feature or TV Pilot who are ready to tackle the Marketing aspect of their career and start getting their work out there!
Writers who will be considered further will be contacted by the Roadmap Team for a virtual interview.
Roadmap truly wants the winning recipient to get the most out of the program. For that reason, winners are expected to attend each session and complete all assignments to the fullest of their ability. Writers who fail to complete any assignment or attend any of the classes during the first two weeks of the program will forfeit their spot for the remainder of the program.
Applicants must be at least 18 years of age.