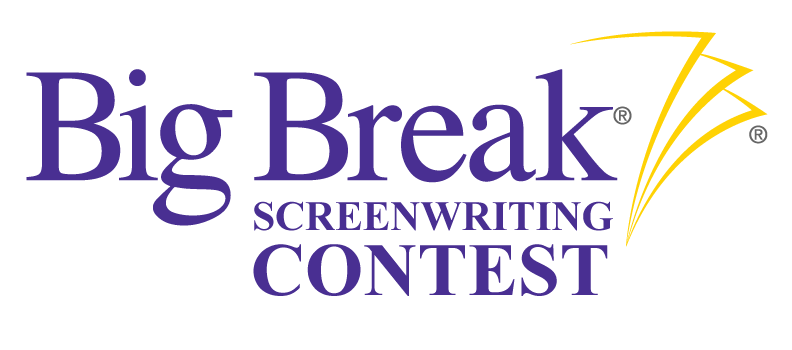 Subscribe
Currently Closed. Subscribe to receive a notification when the next season opens.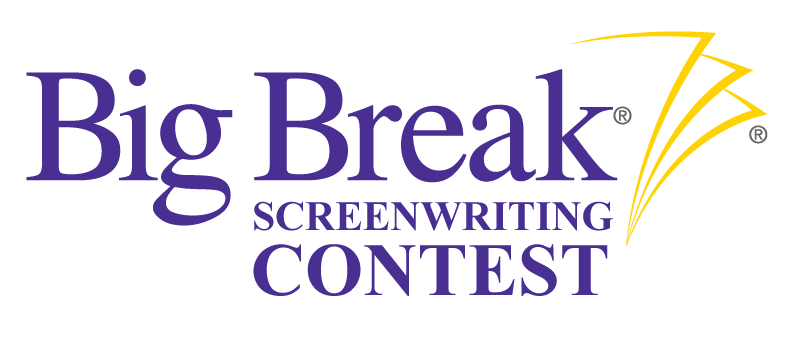 Final Draft
Big Break
2023
Enter to share over $80,000 in cash and prizes and get your script in the hands of industry reps!
Subscribe
Currently Closed. Subscribe to receive a notification when the next season opens.
About
Final Draft's Big Break is an annual, international feature and television screenwriting contest designed to launch the careers of aspiring writers.
Big Break rewards screenwriters in 11 categories the chance to win up to $80,000 in cash and prizes, including a trip to Los Angeles for a series of A-list industry meetings with managers, producers and executives. 
Winners and finalists alike have had their screenplays optioned and produced and have secured high-profile representation as well as lucrative writing deals. 
Feedback Now Available: You spoke, we listened. Big Break is excited to offer a new feedback notes entry type, so you can receive actionable insight on your script.
Ready for your Big Break? Submit today.
Benefits
PRIZES
2 Grand Prize Award Winners: One Feature Grand Prize and one TV Grand Prize winner will be selected from the 11 Feature Genre and TV Format award winners.
Each Grand Prize Award Winner Receives:
Winners receive the prizes below plus the prizes listed under the Category Winners section. 
• $10,000 Cash 
• Apple iPad 
• Roundtrip airfare to Los Angeles plus 3 night hotel accommodation

• Dell XPS 13 Laptop
• Query Letter or One-Sheet analysis and a personalized, signed copy of The Screenwriter's Bible by Dave Trottier
• Admission to the Robert McKee STORY Webinar Series
• Writer brand assessment and 60-Minute Career Prep Webinar with Lee Jessup
• Copy of Save the Cat! Strikes Back by Blake Snyder + Save the Cat! Story Structure Software
• 1-year subscription to ScriptHop
• UCLA Extension Masterclass: choose from one of the following virtual programs. Advanced Rewriting Workshop, Advanced TV Series Showrunning, or Advanced TV Pilot Intensive.
Additional prizes for TV Grand Prize winner:
• One-hour coaching session with Carole Kirschner. For winner of the 1-hour television category only.
Award Categories

Feature Awards
• Action/Adventure

• Comedy/Rom-Com



• Diversity

• Drama

• Family/Animated

• Period/Historical/War

• Sci-Fi/Fantasy

• Thriller/Horror
Television Awards
• Diversity
• Half-Hour Pilot
• Hour-Long Pilot
We celebrate 11 Category Winners who will receive:
• $1,000 cash
• Copy of Final Draft 12
• Free entry to the 2024 Big Break competition

• Free script coverage from a Big Break reader
• Luncheon with Big Break judges and other industry professionals
• 60-minute webinar with Lee Jessup
• Level 1 Participation in the 6-Week Teleseminar from Jen Grisanti Inc.
• New York Film Academy Fellowship: Two virtual 10-week workshops. One a Feature workshop,  one a TV Pilot workshop
• A 4-month InkTip Pro Membership and a 4 month listing of your script on InkTip Script Listing
• Free entry to any Script Pipeline Season
• StoryO 3, Story Outlining Software from Jungle Software

• Copy of Save the Cat! Strikes Back by Blake Snyder
• One-year International Screenwriters Association CONNECT membership
• 6-month subscription to ScriptHop


Top 3 Category Winners:

• Copy of Final Draft 12 
• 60-minute webinar: How to capitalize on your Big Break win with Lee Jessup 
JURY
Gary King
VP of Development, Paramount Television Studios
Alex Lerner
Literary Manager, Kaplan Perrone Entertainment
Peter Katz
CEO, Story Driven
Jeff Portnoy
Literary Manager, Bellevue Productions
Scott Stoops
Literary Manager, Good Fear Content
Lauren Deitch
Manager for Drama Series Development, Netflix
Jon Hersh
Literary Manager, Housefire Management
Jason Lubin
Manager & Producer, First Story Entertainment
Jesse Hood
Executive, ACE Entertainment
Alex Barnes
Development Executive
Diego Rey
Manager, Underground Films
Trent Anderson
Manager, Anonymous Content
Allie Loh
Executive, Zero Gravity
Brian Spink
Manager & Producer, Realm
Zack Zucker
Manager, Bellevue Productions
Sandino Moya-Smith
VP of Production, MGM
Jen Ray
Manager, Heroes and Villains Entertainment
Gabrielle Utsey
HBO Max
Daejione Jones
Manager, Searchlight
Daniel Yu
Manager, Searchlight
Brett Rosen
Agent, WME
Writer Success
Announcements
Aug 25th
Quarterfinalists
Nov 10th
Category Winners
Dec 6th
Grand Prize Winners
Rules
At the program's request, Coverfly will automatically remove your title page for you if you include one when submitting to this program.
Deadlines
Dates reflect deadlines for electronic submission of scripts. All entries must be electronically submitted by midnight (Pacific Time) on their respective deadlines.



Submissions
The Big Break Screenwriting Contest only accepts online entry of feature film and television screenplays (original pilot scripts only – miniseries cannot be accepted).


No printed scripts will be accepted.


To enter your script electronically, you must submit your screenplay in PDF format.

You are not required to use Final Draft in order to enter the Contest.

All submissions should consist of:
– Full-length screenplays (approximately 80 to 120 pages);
– Teleplays (hour-long approximately 40 to 70 pages, half hour approximately 20 to 35 pages).

Any entries over 150 pages WILL BE DISQUALIFIED. Entries less than 20 pages that are clearly not a screenplay (short stories, comic books, etc.) will also be disqualified.


All necessary information is captured upon entry of digital submissions, so title pages should be removed or contact information must be deleted from the title page. The title of the script will be provided to the reader as part of the file name and in the judging form.

Do NOT include personally identifying information (name, etc.) ANYWHERE in your script as this will result in INSTANT DISQUALIFICATION. This includes:
– Writers name, WGA or representation info on the title page;
– Writers name on ANY page of the script;
– Writers name within the script's file name.

Entry should consist of a screenplay or teleplay only. Do not include resumes, pitches, synopses, casting suggestions, letters, or other supporting documentation with your submission. Judges will not receive these materials.


The exception is original hour-long and half-hour TV entries, which may include standard supplementary materials, such as lists of recurring characters and future episodes, as part of the screenplay. This information would need to be included within the same file, at the end of the script.


Entrants who select to receive feedback on their screenplay will be given at least 550 words of assessment from a competition reader. Feedback will be automatically emailed to entrants upon its completion.
Multiple Entries
Entrants may submit multiple entries. Each submission must include its own entry form, a separate file and separate entry fee. Entries will be considered for the genre prize in each category and for the grand prize in either feature film or television.
Eligibility
The Big Break Contest is open to any individual who is 18 years of age or older at the date of entry and has access to the Internet.


Employees, officers, directors, contractors and agents, and their immediate families and household members regardless of where they live, or members of the same households (whether related or not) of Cast & Crew Production Software, dba Final Draft and its respective divisions, affiliates, subsidiaries, agents, Big Break Contest sponsors, and advertising agencies (collectively, the "contest providers"), are not eligible to participate in the Contest or to win any prize.


Screenplays under option at the time of submission are not eligible.
Adaptations are not eligible unless the source material was written by the screenwriter of the entry in question. Scripts are not eligible if the source material has been sold, produced, or is currently under option to any third party.


Grand Prize winners in Features and TV and category winners are not eligible to re-enter their winning scripts in future Big Break Contests. They are, however, eligible to enter different scripts for consideration. Grand Prize Feature and TV winners, as well as category winners, receive a free entry in the 2023 Big Break Contest as part of their 2022 prize package.
Co-Writers and Prize Division
Screenplays written by up to four people may be entered into the contest. Only one entry fee is required for such entries. All writers' names should be listed on the online entry – if they are not, your co-writer's name will not be reflected on our website if your screenplay advances in the contest. List the writer who will be the primary contact first, and include the address, telephone, and email for that person only. All writers must authorize submission of the entry. By clicking Submit, all writers authorize the submission.


If a screenplay written by multiple writers is one of either of the Grand Prize winners, all cash awards will be split equally between all writers. If a screenplay written by multiple writers is any of the category finalists or Grand Prize winners, prizes will be divided at writers' discretion but only one of each prize will be distributed.
Revisions, Refunds, and Resubmissions
In order to run a fair contest for all entrants, revisions or missing pages will not be accepted under any circumstances once an entry has been assigned to a reader.


Once an entry has been submitted and payment has been processed no refunds will be issued.


If the script is rewritten and the original entry has already been assigned to a reader, the writer(s) may resubmit a script as a new entry for consideration in the contest. This is treated as its own entry and requires the full entry fee.


Substitutions of either corrected pages or new drafts of the entered material will be allowed for a limited time (provided the entry has not already been assigned to a reader) with a $6 reentry fee through Coverfly. Please proofread your script carefully before submitting.
Prize Conditions
Prize travel is subject to capacity controls, availability, weather, seasonal influences, and certain other restrictions, all of which are subject to change. No changes will be made to travel details once any element(s) of the travel arrangements have been booked, except at Final Draft's sole discretion. All airline tickets issued in conjunction with the prize are not eligible for upgrades, frequent flyer miles, or any other promotional benefit. Final Draft is not obligated to replace any lost or stolen tickets (including any event tickets or admission passes), travel vouchers, certificates, or similar items once they are in the winner's possession. Travel must be roundtrip. Final Draft will determine the flight itinerary in its sole discretion. No refund or compensation will be made in the event of the cancellation or delay of any flight. Air travel is subject to the terms and conditions set forth in these Rules and those set forth by Final Draft's air travel prize supplier, as detailed in the passenger ticket contract issued by such supplier.


In connection with travel related to any prize element or activity, please be advised that the policies of each prize provider, CDC guidelines, and the recommendations of health officials must be followed. In addition, guests should be aware of and comply with government guidelines regarding travel restrictions and mandatory quarantines before visiting any prize destination. Please note that any public location where people are present provides an inherent risk of exposure to COVID-19, and Final Draft or any other prize provider cannot guarantee that any person will not be exposed during a visit.
Ownership and Industry Release
Big Break Contest entrants retain all rights to their screenplays.
By entering the Big Break Contest, you represent and affirm that your entry is an original creative work, and does not infringe, misappropriate or violate the copyright, trademark or other intellectual rights of any third party.


By entering the Big Break Contest, you acknowledge and agree that contest Judges receive numerous submissions of ideas, stories and scripts, and that your entry, and the ideas and stories embodied in it, may be similar or identical to other material already received and/or developed by one or more of the Judges. You also agree that you are not entitled to any compensation or credit for use by contest Judges of any such other material.
General Provisions
By agreeing to these Rules and Conditions you agree that you have read the rules of the contest and that you have the authorization to submit this screenplay to the Big Break Contest. You further agree that your screenplay is owned by you (and co-author(s)).


VOID WHERE PROHIBITED OR RESTRICTED BY LAW. All federal, state and local laws and regulations apply.


The entrant shall indemnify and hold harmless Cast & Crew Production Software, dba Final Draft its employees, contractors, agents and Big Break Judges from and against any and all claims, liabilities, losses, damages, and expenses (including but not limited to attorney's fees, and costs of the court) which may be incurred by reason of any claim involving copyright, trademark, credits, and/or publicity to the Screenplay entered.