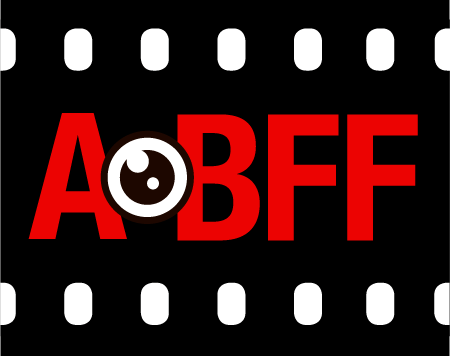 Subscribe
Currently Closed. Subscribe to receive a notification when the next season opens.
The Art of Brooklyn Film Festival
The Art of Brooklyn Screenplay Contest
2023
Film and TV Screenplay Competition for the 13th Annual Art of Brooklyn Film Festival (June 2023)
Subscribe
Currently Closed. Subscribe to receive a notification when the next season opens.
About
THE ART OF BROOKLYN is a an award-winning international film festival designed to connect Brooklyn's vibrant indie scene with their peers around the world. Founded by working artists in 2011, we are a filmmaker-focused event, platform, and showcase for emerging creators and established voices.
The future of narrative storytelling is in the hands of the next generation of writers — and AoBFF believes in celebrating diverse creative voices from all over the world. For our 13th annual festival in June 2023 we've expanded our Screenplay Competition with exciting new partnerships, valuable prize packages, and great networking opportunities.
We welcome entries of Feature Film, Short Film, 1-Hour TV and 30-min. TV scripts, in all genres.


Benefits
Our prize package is designed to help writers succeed. Benefits include:
•  All-Access Festival Passes 
• Live, interactive pitch sessions and more from Roadmap Writers
• Pro listings on InkTip
• Memberships on ScriptHop
• Logline reviews and Writer's Room subscription from Stage 32
• Film Rise® screenwriting software
• Staged readings cast with professional actors
• And more!
For a full list of prizes, click HERE
** As part of our mission to support emerging writers, everyone who enters will receive a FREE webinar from Roadmap Writers., regardless of where they place in the competition.

Announcements
May 12th
Quarterfinalists
Rules
Screenplays cannot be submitted over 120 pages without festival permission. Screenplays can be in any format (Feature, TV, Short) as long as they do not exceed the page limit. Entries over 120 pages will require an additional fee to be eligible.
The draft of the screenplay that is submitted initially will be the one that is read and scored. A updated draft of a screenplay will not be re-read unless it is submitted as a new entry.

Screenplays submitted must not have been previously sold or produced unless said sale or production was completed with no financial gain to the writer.
All deadlines are at 11:59pm PST on the date listed. Any deadline alteration or promotion of any kind does not make any entry valid of a refund of any kind.
There are no refunds for any submitted screenplay. Coupons may not be applied to previously submitted scripts.
There is no limit on the number of scripts a writer or writing team may submit.
Prizes are award per script and teams of writers are expected to divide prizes on their own accord.
The decision of the judges will be final and cannot be contested in any manner. There is no score on a scorecard that guarantees advancement to the next level as advancement will be based on all score in the competition.
The contest reserves the right to delay announcements for any reason. Delay may last up to but never more than 90 days. While we never anticipate any delays, such delays will not alter the standing of any screenplay entry and will qualify no script for a refund under any circumstance.
By submitting to the contest you are releasing your script to the film festival and its partners, and holding harmless the festival or any affiliates from any claims, expenses, and liabilities, including but not limited to invasion of privacy, defamation, copyright, libel, trademark infringement, slander, personal property infringement, etc.