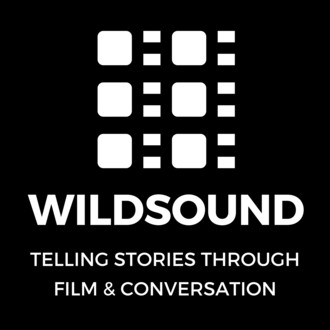 Enter Now
Final Deadline Deadline is 2 weeks from now
WildSound
WildSound Screenplay Festival
August 2020
NOTE: This festival is still taking place each week despite the COVID-19 virus. All festivals have been relegated to private screenplay readings.
Accepting Features, Feature Documentaries, TV Pilots, Web Series, Shorts, Short Documentaries, Treatments, Stage Plays and Finished Films
Enter Now
Final Deadline Deadline is 2 weeks from now
About
Obtain full feedback on your screenplay by the industry. Get your script performed by professional Union actors and made into a promotional video. 

WEEKLY Screenplay Festival Events in either Toronto or Los Angeles. 
Accept stories from all over the world. FULL FEEDBACK on all entries from a committee of Professional writers, consultants, and producers. WINNERS get their stories read by professional actors at the weekly Writing Festival events.  
 We perform at least 20 screenplay readings a month.
I have to admit, when "Flat Pennies" performs well in some of the huge competitions this year, I will have to give WILDsound much credit for making my script stronger and far better.
– Robert Ward (Flat Pennies)
I had my table read party for Crime Extraordinaire with a group of friends and writers and everyone was truly amazed at the energy and authenticity that your cast brought to the characters.  Thank you for choosing the right cast -- they all did an impeccable job!
- Howard Fridkin (Crime Extraordinaire)
Friendly, helpful, and with great feedback on my submitted material, both when successful, and when less so. Definitely a screenplay event worth entering! 
- Neil Doran (Everything's Fine)
Prices & Deadlines
| | |
| --- | --- |
| FEATURE SUBMISSION + FEEDBACK | $55.00 |
| TELEVISION Pilot or Spec Screenplay | $55.00 |
| SHORT Screenplay | $45.00 |
| SERVICE: SCREENPLAY TRAILER | $100.00 |
| Service: Submit your Feature Screenplay for a full performance reading | $700.00 |
Benefits
Get your screenplay performed by professional actors and made into a professional video. Great way to showcase your talent and story in a visual way. 
The added benefit is you'll be able to hear your screenplay out loud for a deeper understanding of your story beats and character structures. Plus, an actor interpretation.
Announcements
Oct 1st
Winners announced. Feedback sent bies
Rules
All Entrants Receive:
1-2 pages of detailed notes from their first round review.
Official Selections Receive:
Their script performed by professional actors.
Recordings of the professional table read are posted and distributed to the Wildsound network for views from industry executives and fellow creatives
80% of past winners have gone on to receive representation