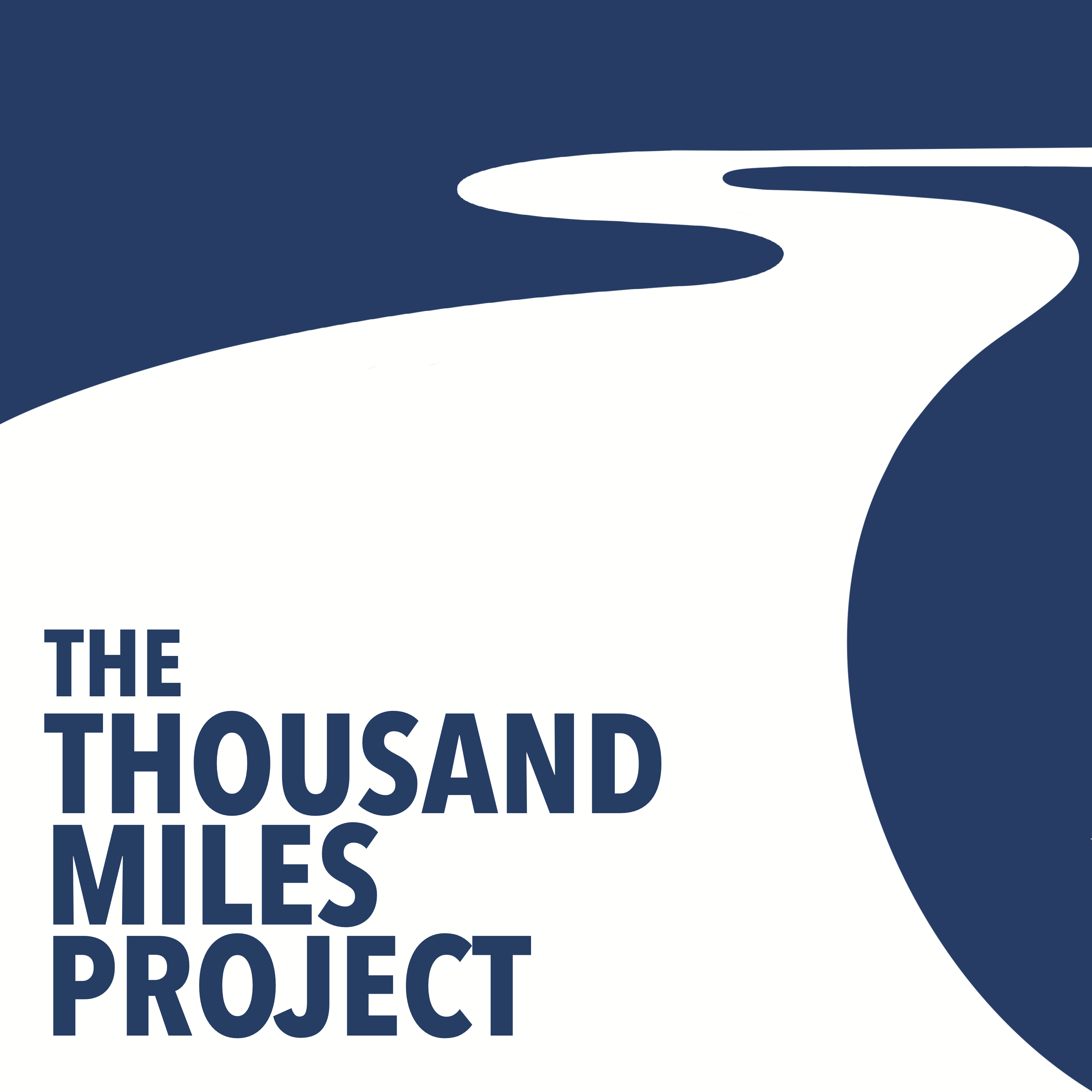 Subscribe
Currently Closed. Subscribe to receive a notification when the next season opens.
Universal Content Productions
The Thousand Miles Project
2022
Open to writers who are passionate about telling Asian and Pacific Islander stories.
Subscribe
Currently Closed. Subscribe to receive a notification when the next season opens.
About
According to a Chinese proverb, the journey of a thousand miles must always begin with that first single step…
We at The Thousand Miles Project are committed to helping emerging writers tell their stories and jumpstart lasting writing careers in the entertainment industry. In partnership with Universal Content Productions (UCP) and writer/producer Soo Hugh (The Terror, Pachinko), the program will provide up to 20 writers/writing teams the opportunity to learn about television writing and the industry through panels and lectures with writers, development execs, managers, and agents in a two-day intensive virtual workshop.

After the workshop, participants will be invited to apply for a 24-week development lab by submitting a series idea for further development. Television project proposals in any genre are welcome. We are interested in narratives told through the lenses of any Asian and Pacific Islander community (all Asian or Pacific Islander countries or cultures). From those proposals, up to 3 writers/writing teams will be selected to join the development lab with Soo Hugh, her team and UCP to write a pilot script and potentially develop their project further with UCP. The lab writers will meet on a bi-weekly basis, with additional monthly meetings with Soo and her team.
Apply Now -- Take that first step!
Benefits
Workshop Participants

Up to 20 writers/writing teams will be invited to free virtual workshops to learn about television development and career strategies from writers, showrunners, managers, agents, and studio execs. 
Virtual Workshop dates will be June 11, 2022 and June 18, 2022. 
Development Lab Writers
Workshop participants will be invited to apply for the development lab by submitting additional materials by August 1, 2022, which are currently contemplated to include:
Short answers to a series of questions regarding their series concept

An artistic statement of intent about themselves (750 words or less)
Up to 3 writers/writing teams who participated in the workshops and submitted series development ideas will be selected to participate in a 24-week paid development lab. With guidance from Soo and her team, plus peer-to-peer feedback, writers will write a pilot. Selected writers are expected to fully participate by giving support and feedback to each other in the lab.
Writers/writing teams from the lab may be invited to further develop their project with UCP after the development lab is completed.
If UCP chooses not to further develop a project from the lab, UCP will give the rights to the applicable script back to the writer/writing team (and UCP will no longer continue to own it). Further details, and an agreement, will be provided to writers/writing teams selected to participate in the lab.
Rules
Eligibility
Applicants must be at least 18 years old at the time of their application.
Applicants to the workshop need not be from a particular country or background – we encourage anyone with Asian and/or Pacific Islander voices or stories to apply.
Applicants must have a strong proficiency in English. 

Applicant's participation in the 2-day workshop (and lab, if applicable) must not violate any other obligations applicant may have at law, pursuant to contract, or otherwise.

To participate in the development lab, applicants must be legally authorized to live, work and participate in the lab in the United States.

Applicants must be available to participate in the 2-day workshop and lab (if applicable): Workshop is currently scheduled for June 11, 2022 and June 18, 2022, for approximately 8 hours each day with hours based on the Pacific Time Zone. Confirmed dates and time will be provided. 

 

If selected for the development lab, applicant must execute a standard writer agreement, and other required documentation, in order to participate.

Writing teams can be no more than 2 writers. Each writer must submit a separate application. 
WORKSHOP APPLICATION PROCESS
(Please note that the program may choose in its sole discretion not to consider any submission materials that exceed the limits or otherwise do not comply with the requirements below)
Submit Short Bio (200 words or less): Tell us about yourself. 

Submit Personal Introductory Video: a 2–3-minute video introducing yourself and why you would benefit from the Thousand Miles Project.

 

Short Essay Question (250 words or less): 

What about you, your experiences and/or story ideas align with an Asian Pacific Islander community?

Pre-existing Writing Sample: The writing sample can be an excerpt from a pre-existing script, short story, narrative essay, memoir, play, graphic novel, poem, or novel. 10 pages maximum. Please remove all identifying markers (name, phone, email, address).

Sign and date the NBCU Submission Release Agreement

Are you applying as part of a team? If yes, please write in name of other applicant. If no, please write N/A. 

Which discipline of writing do you mostly work in? (optional)

How did you hear about us? (optional)
Application Submission Guidelines
Submissions are accepted via electronic submission through Coverfly only.

Writing Samples should be no more than 10 pages. Files should be in PDF format and labeled as follows when submitted:  LastName-FirstName-Writing Sample

Each applicant must submit an application and sign the NBCU Submission Release Agreement.

Each member of a writing team must submit an application and sign the NBCU Submission Release Agreement. For the application, each member must provide their own bio, but should submit the same personal introductory video, short essay answer, and writing sample. Both members are encouraged to appear in the same video, but do not need to be physically together. 

Entries must be received on or before the deadline dates by 11:59PM Pacific Time.

All submitted material must be owned by the writer/writing team.

Substitutions, corrected pages, or new drafts of submitted material will not be allowed once the application has been submitted.

Please do not include any personal information (including contact information) on written materials. The Thousand Miles Project uses Coverfly to manage submissions and automatically removes cover pages before writing samples are read by the evaluators.

You must comply with additional guidelines and requirements as set forth in the NBCU Submission Release Agreement.

Eligible and complete applications to the workshop and development lab will be evaluated by industry professionals, primarily from the Asian Pacific Islander community and/or employees of UCP and its parent, subsidiary and affiliated companies and, in UCP's sole discretion, others designated by UCP. For each of the workshop and the lab, the first round of consideration will consist of review of video and/or written materials (as applicable) submitted in the application. The second round of consideration will include a virtual interview that will be scheduled via video call.
Privacy Notice
This Privacy Notice describes how Universal Content Productions LLC ("we", "us" or "our") collect, use and disclose the personal information you provide to us in this application form and in connection with The Thousand Miles Project ("the Program"). 
We collect your personal information directly from you through this form and your participation in the Program.  We will use it to review and process your application to join the Program, for Program administration purposes and to send you communications and updates.  We will also use it to comply with the law, to seek legal advice or in connection with litigation with a third party, and to ensure compliance with policies, guidelines and contracts.  We will keep your personal information for up to 2 years.
We will not sell your personal information.  We will share it with relevant internal teams and with service providers that have been engaged to support the Program.  We may also share personal information when required to do so by law, regulation or court order, in response to a request for assistance by a law enforcement agency, or to seek legal advice from external lawyers or in connection with litigation with a third party. 
We maintain organizational, technical and physical safeguards to protect your information.  These safeguards vary depending upon a variety of factors including the sensitivity of the information we collect and use. Despite all reasonable practices, no security method is infallible.
If you would prefer not to be contacted by us or would like us to correct or delete your personal information, please let us know by emailing privacy@nbcuni.com and inserting The Thousand Miles Project" in the header.