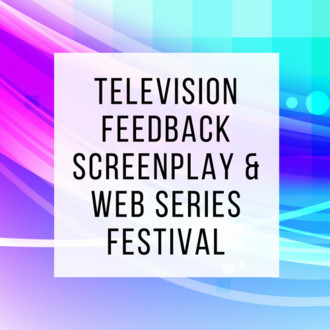 Enter Now
Final Deadline is 6 days from now
WildSound
Television Screenplay Festival
June 2020
This festival was created as a way to get new teleplay writers out there to the industry.
Accepting Features, TV Pilots and Web Series
Enter Now
Final Deadline is 6 days from now
About
The present and future of the industry is now television. If you look at the TV industry at the turn of the century, you'll see an entirely different medium.
There are so many outlets out there that are looking for content - and this festival is designed to bridge the gap between the up and comers and the executives looking for talent.
Get your TV PILOT or TV SPEC Screenplay performed by professional actors.
FULL FEEDBACK on all submissions.
Prices & Deadlines
| | |
| --- | --- |
| Television Pilot Screenplay Submission | $50.00 |
| Television Spec Screenplay Submission | $45.00 |
Benefits
Full feedback on your screenplay from a committee of professional screenwriters. 
Get your screenplay performed by professional actors and made into a promotional vehicle for your work. 
Announcements
Aug 1st
Feedback Sent. Winners Announced. s
Rules
At least 3-8 winning screenplay readings every single month.
FULL FEEDBACK on your TV Scripts from our committee of Professional TV Writers, TV Production Heads and TV Script Consultants. Get your TV script performed by professional actors at the festival.