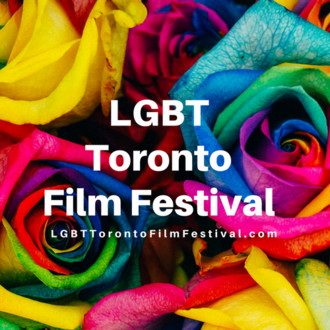 Enter Now
Final Deadline Deadline is 2 weeks from now
WildSound
LGBTQ Festival Screenplay Contest
August 2020
Obtain full feedback on your screenplay by the industry. Get your script performed by professional Union actors and made into a promotional video.
Accepting Features, TV Pilots, Web Series, Treatments, Shorts and Short Documentaries
Enter Now
Final Deadline Deadline is 2 weeks from now
About
NOTE: This festival is still taking place each week despite the COVID-19 virus. All festival dates have been relegated to private screenings with the same recorded script readings performed by professional actors for the screenplays.
This festival is designed to showcase the best of LGBTQ+ stories from around the world today! We accept screenplays (short, TV Pilot, feature) from all corners of the world.
Read daily Testimonials: https://lgbttorontofilmfestival.com/category/testimonials/
We are proud to showcase a winning LGBT screenplay at our festival every single month!! Go to the site and watch the winning readings each month.
All entries receive full feedback from the industry. Accepted screenplays get their screenplays performed by professional actors at the Carlton Cinemas, located in The Village in downtown Toronto.
Recent Testimonials:
Wonderful experience. This is one of my first experiences with festivals and it was an extremely positive one. The timely thoughtful feedback, close communication, and the promotional opportunities make it a very worthwhile contest. I had the chance to develop my reel. Special thanks to the wonderful people behind the festival, 
 - Christianne Charles
This is a great festival with a great team. Their communication was amazing. We were to pleased with the quality of the taped reading of our screenplay and it really helped us with our script moving forward. I would recommend this festival to literally anyone. Superb.
- Kate Whitehead
Prices & Deadlines
| | |
| --- | --- |
| LGBTQ+ FEATURE SUBMISSION + FEEDBACK | $55.00 |
| LGBTQ+ TV PILOT SUBMISSION + FEEDBACK | $55.00 |
| LGBTQ+ SHORT SUBMISSION + FEEDBACK | $45.00 |
Benefits
All Entrants Receive:
1-2 pages of detailed notes from their first round review.
Official Selections Receive:
Their script performed by professional actors.
Recordings of the professional table read are posted and distributed to the Wildsound network for views from industry executives and fellow creatives
80% of past winners have gone on to receive representation
Announcements
Oct 3rd
Winners announced. Feedback sent bies