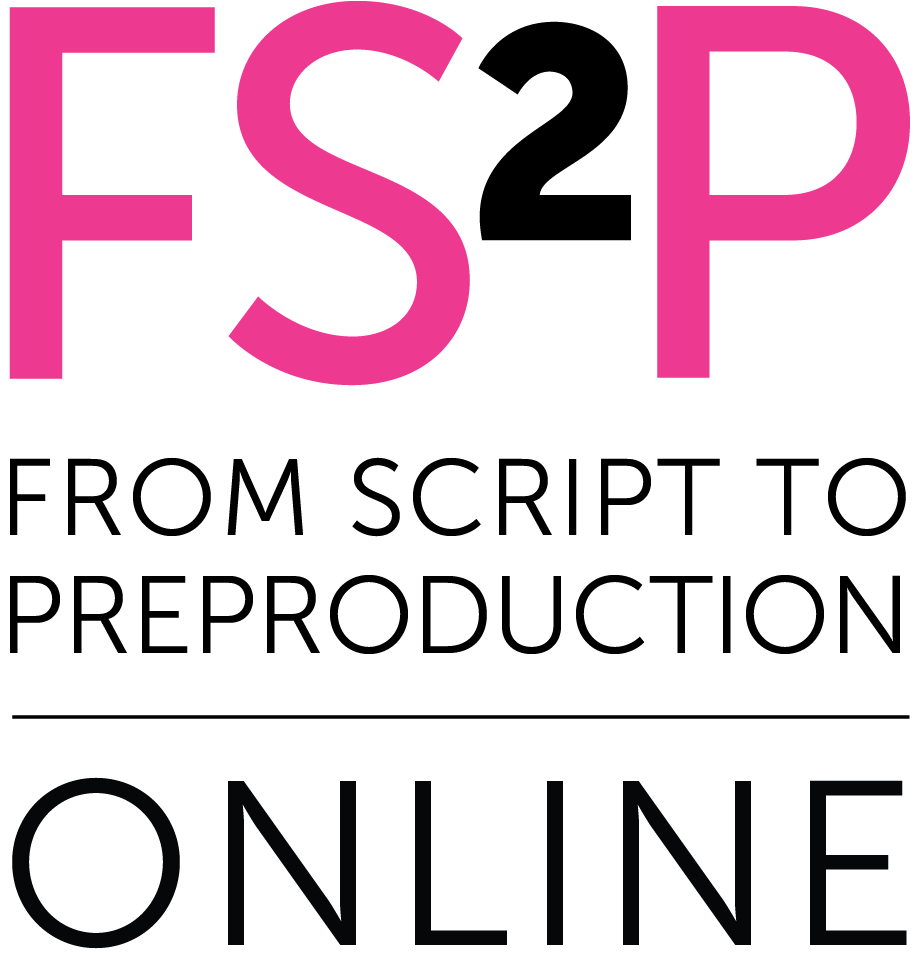 Subscribe
Currently Closed. Subscribe to receive a notification when the next season opens.
From Script to PreProduction
From Script to PreProduction Online
Spring 2021
A development lab where filmmakers work collaboratively to create the materials to attract financing and producing partners and a creative team.
Subscribe
Currently Closed. Subscribe to receive a notification when the next season opens.
About
WHO SHOULD APPLY TO THIS LAB?
I'm going to answer this question by telling you why I created the lab. 
As a writer, I'd had success in the theatre – one of my first plays was produced by Olympia Dukakis, moved Off Broadway and was nominated for a John Gassner Award.  This got me into television where I won half a dozen Emmys and four Writers Guild Awards and fell in love with the camera.  This took me to film school where I made lots of award winning shorts.  After film school, I started making more shorts, low budget commercials and web pieces for artists like Melba Moore. 
Despite all this success, I ran into a brick wall when I decided to make a narrative feature.  And I wasn't alone.  Most of the writers and independent filmmakers I knew were just like me – experienced, confident and stopped in their tracks.  It was clear – the myth of the producer or studio who'd recognize my talent or at least fall in love with the script and decide to pick it up and produce it (while I relaxed on my chaise lounge) was just that – a myth.  I was going to have to spearhead my project myself.
Which meant that I'd have to learn how to create promotional materials and a budget and opportunities to network and pitch – it was endless and unappealing.  And I certainly didn't want to do it alone.
So in 2014 I founded a lab to help women narrative filmmakers create the materials and opportunities they'd need to attract financing and producing partners and build a creative team.  I did this with the help of several wonderful organizations - NYWIFT, Entertainment Partners, IFP, DDB, and Light Iron – and many generous individuals who have provided guidance and support (see our website for more details - fs2p.org).  From Script to PreProduction has helped over 35 filmmakers set up their projects. 

So if you have a narrative feature script ready to go, and you want to create the elements and community you need to move your film forward, this program is for you.

ACCOLADES
:
We are supported by New York Women in Film and Television, Women Independent Producers, Entertainment Partners, IFP, Light Iron and a host of other wonderful organizations and individuals.  Read all about them on our website fs2p.org.  Meanwhile I'll let some of our fans speak for themselves:

"What you're doing? Works."
Celine Rattray, Producer of over 45 feature films, co-founder of Maven Pictures
"I have to say that having the (almost) year of working on T-11 Incomplete with you and our group allowed me to really examine the material.  To really "know" the thing I had written on a level that I don't think I would have done if I just wrote it and shot it.  The time we took from week to week, the examination, the listening to the group's ideas and suggestions, yours of course was really priceless.  So I wanted to thank you for the gift of really putting a microscope up to my work because ultimately the film will be better, performances will be better and I will be a better, more confident director because of it.  So thank you." 
Suzanne Guacci
Update: Suzanne's beautiful film "T-11 Incomplete" went on to win a Ravenal Grant and premiered at Outfest.
"My look book is partially what made that presentation so good. It's also partly why it's a finalist because they don't read the screenplays to get you to the final round. AND I brought up my three budgets in the question and answer period of the pitch fest. Your lab and all the time I spent killing myself over making each of those parts strong has really paid off. I just want you to know I'm thankful. All of that hard work was needed for the steps I'm taking now."
Jamie Ruddy
Update: Jamie's projection was accepted to the NYU Production Lab and won a $50,000 grant.
"As of Friday, [she] and her business partner have come onto my film as Executive Producers!!!!!!  Thanks again for believing in me and my film. FS2P has definitely been a game changer!" 
Jaclyn Gramigna
Background: We introduced Jaclyn's project to her new Executive Producers.
Thank you for putting in a good word for us! We are all set to impress and make this! Saw [her] on the list and am excited to touch base!  Thank you again for the support!
Gabriella Moses
Background: We introduced Gabby's film to a member of the panel who loved it.  Gabby's film "Leche" received two grants!
"Your filmmakers are wonderful."
Jennifer Fox, writer-director of the award winning feature The Tale.
HOW IT WORKS:
We meet once a week on Saturday afternoons from 2-5ish pm Eastern on Zoom for approximately five months and work our way through the curriculum.  We work collaboratively, providing feedback and support to one another in a positive, constructive setting. 


I choose projects and filmmakers very carefully - based on the strength of the story and the execution of the script, and the filmmaking chops demonstrated in a sample short - and make sure that there is a variety of stories in the lab. The cohorts are limited to 6-8 projects and we work with individual writer-directors and with teams.
CURRICULUM:
Part One – The Words
Part One leans on your skills as a writer to create the materials and presentations you need to share your project in a coherent and inspiring way - loglines, synopses and pitches.  It will also give you a much deeper insight into your project, leading to a much better film.
We also address the problems inherent in this process.  It's not easy to see your own project objectively, to identify themes and core ideas that developed organically.  And it may not feel good to "toot your own horn" or to ask for money or consideration or support.  This is why we work collaboratively and practice together every week, with every member of the cohort providing informed feedback and support in a safe environment. I will also bring in an industry guest to hear pitches and give feedback.
Part Two – The Pictures
Part Two of the Lab relies upon the work you've done in Part One, leaning heavily on the core ideas of your film and its themes, and then inviting you to leave the writer's head and step into the director's shoes to create a lookbook for your film that will demonstrate your visual skills and your ability to tell a story. You will write a director's statement describing your visual approach. You will draw on your various loglines and synopses to provide story continuity and add a dozen or more images to bring the reader into your film.  You will choose comps and possible actors to represent your vision of your characters.  And you will pull the package together with style, selecting fonts, graphics, a color palette and a rhythm for your slides.  You will also have images you can use for websites, social media pages, teasers and crowdfunding campaigns. 
The challenge here is that the visuals you imagine don't exist.  This is, of course, why you are making the film.  But the uniqueness of your vision – its strength – is also what makes it particularly difficult to find the right images to represent what you want to do. If you choose to create your images, it's also challenging – is this the location you'll ultimately want for your film, are these the actors, the costumes, the props?  As they say, a picture's worth a thousand words and you don't want your pictures to lead anyone astray with the wrong mood, tone or style.  It also takes time and testing to find just the right color palette, font and design scheme.  Here again, our collaborative approach helps.  Together we will review all your materials – including your reels, social media pages and personal websites – to make sure that your vision is consistent and compelling.  You will also practice pitching with your lookbook so that you'll leave the lab ready to make complete presentations. I will bring in several guests to work with the filmmakers on envisioning the worlds of their films and then communicating their vision through the lookbook.
Part Three – The Numbers
Part Three of the Lab asks you to set a date, develop a schedule and budget your film – in other words, to face the practical challenges presented by your script.  You will put on your producer's hat and think about the best time of year to shoot your story and how much time you really need.  You'll break down your script for all the elements, develop a schedule and a budget.  And yes, these are preliminary estimates.  You don't have real dates yet or a crew or cast or locations.  But this sort of effort is necessary to develop a realistic top sheet and a convincing business plan.  So it's important to go through your script and see what you need to achieve your vision.
As any producer will tell you, budgeting is a creative exercise.  And by that I don't mean that we make up the numbers.  I mean that as independent filmmakers we have to think creatively about how to get everything we need.  If one of your scenes takes place in a hospital, can you find a nursing home willing to rent you a vacant room and a bit of the hallway for half a day?  If your cousin is a dentist can you borrow her lab coat?  If you have scenes that take place in a school, can you schedule your shoot in the summer?  Or over a holiday or on a weekend?  We work collaboratively to share information and research expenses and brainstorm solutions so that your budget and topsheet are as reliable as possible.  And I will bring in industry guests to give feedback and help with this process.
At the end of the lab, all the materials the filmmakers have created will be submitted to a panel of producers who will go through them and then meet with us to help us imagine the next steps in making these films happen.
COST:
$1,350 per project for the 18 week program, payable in either three or six installments. Payment in full before the beginning of the lab will be discounted by $50.
Should more than one team member wish to participate in a given section (for example, perhaps both the director and the producer wish to take "The Numbers"), the "additional" team member may participate at a reduced rate, to be determined on a case by case basis. Please contact us at fs2pnywift@gmail.com.
Please Note: For Part Three, you will also need to subscribe or borrow or purchase EP Scheduling and Budgeting Software if you don't already own it. You will also need to purchase the textbook, Planning the Low-Budget Film by Robert Latham Brown.
Benefits
At the end of Part One, if you complete all the assignments, you will have created multiple versions of your logline, various synopses, and several pitches. You'll have the materials you need to apply to contests, labs, funds and workshops; to reach out to producing partners and funders; and to begin setting up crowdfunding campaigns. Since your materials and presentations have been tested, you will feel confident about taking your project out to the industry.

At the end of Part Two, if you have completed all the assignments, you will have created what we call a "master lookbook" – a polished, designed lookbook with every element you might ever need.  As you go forward, you will draw from this lookbook, quickly picking and choosing the pages you need to assemble whatever the moment requires.  You will also have created/polished your social media presence (FB page, Instagram page), assembled the materials to create your website, polished your reel and written an Artistic/Directors Statement.
At the end of Part Three, if you have completed all the assignments, you will have created a preliminary Schedule, a preliminary Budget, and a Financial Plan.  You will be able to respond when financial people challenge your numbers or a line producer gives you an ultimatum.  And if you're pulling a feature out of your pockets for a hundred grand, knowing how much money and time you need will help you safeguard your vision. 
Having completed the program, you will also have a group of colleagues in your cohort who will help support your efforts going forward. You will have met half a dozen industry folks whose input and support will be invaluable.  And you will know the next steps on your road to making your feature film.
Announcements
No announcement dates listed.
Rules
ALL applicants will submit the completed narrative screenplay they hope to develop in the lab and link to a sample narrative short directed by the writer-director or the director on the team.  The short does not have to relate to the feature project - it's simply included to demonstrate that the writer-director or team has the chops to make a feature.  Any questions, reach out to fs2pnywift@gmail.com
Teams may apply.    Reach out to discuss your situation at fs2pnywift@gmail.com.

Scripts must be in English and applicants must be able to converse in English to take part in the lab.
The script must be properly formatted, the pages numbered, the title in the header on every page.  You may put your name on the cover page but don't put it anywhere else in the body of the script.  Thank you.

The script must be registered with the Writers Guild.

If your script is ready for the kind of development we do in the Lab, we will reach out in January to set up a Zoom conversation to discuss goals for the Lab.

 



We will also reach out by email to those applicants whose work needs further development with our reasoning for not selecting your project this round.
By virtue of applying to FS2P ONLINE, applicants agree to the following:



To the accuracy of all information I/we have entered herein.
That I/we are 18 or older.
That the submitted material is my/our original work, with all rights to said work held by me/us.
That I/we will indemnify FS2P, hold it harmless and defend it against all claims, demands, losses, costs, damages, judgments, liabilities, and expenses arising out of or in connection with any and all claims of third parties, whether or not groundless, based on any stories submitted to FS2P or on any screenplay developed out of such stories.
That I/we understand that the FS2P judges, directors, officers, employees or agents may be exposed to or may develop materials and ideas that may be similar to those of the submitted material. I/we understand and acknowledge that I/we will not be entitled to any compensation from such similar material that is independently conceived and created.
That I/we understand that individual feedback on submissions is not provided except when offered by FS2P as a separate service. Further, I/we understand that decisions by FS2P on admission to FS2P ONLINE are final.