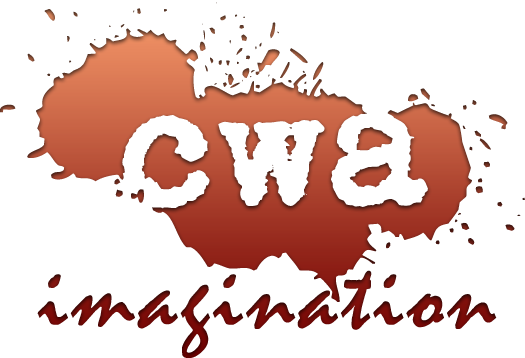 Subscribe
Currently Closed. Subscribe to receive a notification when the next season opens.
Creative World Awards
Creative World Awards
2021
Creative World Awards (CWA) discovers and advances talented screenwriters while providing valuable feedback and opportunity to garner recognition.
Subscribe
Currently Closed. Subscribe to receive a notification when the next season opens.
About
The 14th Annual Creative World Awards (CWA) discovers and advances talented screenwriters, helping them garner the exposure and recognition they need to propel their projects forward.
At CWA, finalists get first looks from some of the most sought after companies in the industry such as Lionsgate/Mandate International, Inferno Entertainment, Morgan Creek and more.
Production Award: The Grand Prize Winner also receives the opportunity to have a short adaptation of their winning feature script produced by CWA in conjunction with The Moving Image Xchange. The film gets a guaranteed premiere at the Richmond International Film Festival.
 Writers have seven categories to compete in. Please see the CWA website for a descriptive breakdown of each of the main genre categories, which include:
Feature Screenplay Categories:
Action/Adventure
Horror/Thriller/Fantasy
Comedy
Drama/Family

Short Script/Teleplay Categories:
Short Film Scripts
Original TV Sitcom Pilot
Original TV Drama Pilot

Coverage: Known for going beyond the status quo, CWA provides invaluable judge's feedback and coverage. Interactive features can also be found on the website including blogs, industry resources, and feature interviews with industry executives, writers, producers, and directors.
Benefits
In addition to having a long-term production focus in the development and advancement of writers, CWA has built relationships with some of the industry's leading companies such as Lionsgate/Mandate International, GreeneStreet Films, Crystal Sky, Icon Films & Entertainment, Voltage Pictures, and more - all of which get first looks at the top winners. The competition plays a critical role in connecting emerging talented writers with companies and individuals in the industry looking to develop and produce projects.
Announcements
Jul 30th
Preliminary Selections
Rules
The CWA contest is open to any screenwriter worldwide who meets the enclosed criteria. Entry into the competition is void where prohibited by law.
Competition is open to all writers 18 years or older. We will accept collaborative work, but by no more than two authors. Each writer, however, must fill out and sign the online entry application and release form individually. If selected as a winner, the prize money will be split equally between them.
Submissions must be the original work of the applicant(s) and may not be based, in whole or in part, on any other fiction or nonfiction material, published or unpublished, produced or un-produced that is not already in public domain.
Each script entered is allotted one genre category in the price of the submission. Please do not enclose letters, resumes or photos with your submission. They will not be forwarded to our partners or the judges.
Writers are free to enter their submitted material to other contests; however, they must not have already received a screenwriting prize that includes a "first look" clause, an option, or any other quid pro quo involving the writer's submitted entry to Creative World Awards LLC. If a submitted screenplay becomes optioned or purchased between the time of submission and the end of the Creative World Awards judging period, the applicant must notify us and that screenplay will no longer be eligible for an award.
Scripts must be typed in English, with pages numbered; be headed by the title page, which includes title of work and WGA registration date/number if applicable; font must be 12-point Courier, Courier New or Courier Final Draft (no exceptions).
Scripts should attempt to adhere to standard lengths. No entry will be disqualified but these lengths are considered the norm throughout the industry.
Feature length screenplays: approximately 90-120 pages
Original TV Sitcom Pilot: 50 pages or less
Original TV Drama Pilot: 70 pages or less
Short Film Scripts: up to 40 pages
The writer's name should not appear on the title page, and not on any other page of the script. No other information outside of title of work and WGA registration (if applicable) should appear on the title page. CWA reserves the right to return the script if the above procedures are not followed. If the script is based on a true story, it should be noted on the title page.
Submissions must be transmitted electronically on or before the deadline, and the entry fee paid in order to qualify for the respective submission rate. Online entries may be submitted up until midnight Pacific Time on the final deadline date. Any entries transmitted or payments postmarked after the final deadline will be disqualified. Creative World Awards, LLC reserves the right to extend the entry deadline.
Submission fees are encouraged online through the submission service's secure payment system, however, they can be submitted by mail. If paying by mail, we accept money orders only. It must be mailed via a delivery method that does not require a signature. If sending by mail, the address is:
CREATIVE WORLD AWARDS
4712 Admiralty Way, #268
Marina del Rey, CA 90292
Online script submissions must consist of a standard script format (Final Draft or a PDF). *Please note, PDF files are typically the recommended format file to send, and Final Draft or other software programs allow you to convert your script easily to a PDF file. Open your script file is opened, simply click on the 'File/Save or Export as PDF' option. If you do not have one of the above software programs, you may submit in a Word .doc as a last option, but it must contain the industry standard format.
Resubmissions: Once a script has been submitted, no revised drafts or corrected pages will be accepted to the original unless you pay a separate resubmission fee of $45 through the CWA site or FilmFreeway. If through CWA, you must notify us via email to discard the original entry, and we will treat your revised draft as a new eligible submission. Email us at info@creativeworldawards.com for instructions.
The competition is not responsible for submissions that are lost, stolen, or damaged in transit.
All entrants understand and agree that there are a diverse amount of story contexts and ideas, and in no way is Creative World Awards LLC responsible not now or in the future of borrowing or stealing from an idea, copy written concept, or storyline from a script entry.
All winners will be responsible for their own U.S. income tax withholding. Creative World Awards LLC is not responsible for withholding any taxes or payments to any government agency, at any level, be it state, local or federal.
Contest applicants must accept without reservation the decisions rendered by the jurors.
Entry fees are payable by Credit Card (online) or US Money Order (by mail). Entry fees are nonrefundable.
Employees and the relatives of Creative World Awards LLC are not eligible, nor are competition judges and their immediate families.
Each applicant will receive an e-mail notifying them of the competition results. All writers must keep their personal contact information on file with us updated and current. Creative World Awards has no responsibility for correspondence that is misdirected as a result of writer(s) failure to provide us with current contact information. We also encourage entrants to add CWA to your email address list to ensure email correspondence is not sent to spam or bulk mail.
Following the close of the season, the Grand Prize Winner will be given a choice to either receive $1,000 additional cash prize money, or elect to use that $1,000 as payment in full for writing a short version of their winning feature script (the short script will be fifteen pages or less). If Creative World Awards (CWA) produces the short script, it will be used by CWA as a tool to help promote the Grand Prize Winner's feature script, and also give the writer imdb credit once it premieres at the Richmond International Film Festival. The Grand Prize Winner agrees that if they elect to forgo the additional $1,000 cash and instead choose to use that money as payment in full for their writing contribution on the short film production, that The Moving Image Xchange LLC and CWA will have full ownership of the produced film.
The short production will have no impact on the ownership of the writer's feature length script or otherwise; the writer will maintain complete ownership of all writing and script material. The Grand Prize Winner also understands that should they elect to use the additional $1,000 for payment in full for writing the short version of the script rather than as cash, that they are responsible for working with the CWA Co-Founders in a timely manner to create the content of the short script in collaboration or individually as they choose. The Moving Image Xchange and CWA may elect not to produce the script if the writer does not meet the deadlines in a timely fashion. CWA Co-Founders will work with the writer to develop the short script in the months of September-November, with a tentative shoot date set for early the following year. The film will then premiere at the Richmond International Film Festival in late April, and be used by the writer for promotional purposes to garner interest in the writer's feature script. Producing the short script is at the sole discretion of CWA and The Moving Image Xchange, LLC. Should CWA and The Moving Image Xchange elect not to produce a short version of the Grand Prize Winner's feature script, the Grand Prize Winner will still receive the additional $1,000. If the Grand Prize Winner consists of more than one writer, it is up to the writers to split the additional $1,000 between them.

Please read and understand the above Rules and Regulations. Failure to adhere to the Creative World Awards contest guidelines could result in disqualification and forfeiture of an entry fee and/or eligible prize.