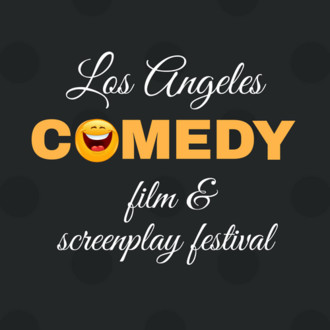 Enter Now
Final Deadline Deadline is 1 week from now
WildSound
Comedy Screenplay Festival Los Angeles
June 2020
Accepted Screenplays get their work performed by professional actors at the writing festival. All submissions receive full feedback on their entry.
Accepting Features, TV Pilots, Shorts, Web Series and Short Documentaries
Enter Now
Final Deadline Deadline is 1 week from now
About
I think it's the timely and respectful feedback that has influenced me to enter the festival. For a reasonable price, I can get insightful feedback and a chance to have it read aloud. And it's a chance you get monthly, which is cool.
- John-Arthur Ingram (Feature Screenplay, Three Play)
– One of the best places in the world for the writers to sell their script and/or obtain and agent.
– No matter what happens, you will receive full feedback on your work by our established committee. No other place in the world will you get coverage for the price you pay.
– Even if you're just looking for feedback of your work, this is the festival for you.
– It's there for all to see. The proof is in the viewership. These videos garner 1000s of views online. Some of the screenplay readings are more popular than actual studio films made!
– We specialize in showcasing Comedy stories and making sure that when the work is ready, the writer will benefit by at least obtaining a solid agent.
Prices & Deadlines
| | |
| --- | --- |
| Comedy Feature Screenplay | $55.00 |
| TV Comedy Pilot and Spec Screenplay | $50.00 |
| Comedy Short Screenplay | $40.00 |
Benefits
All Entrants Receive:
1-2 pages of detailed notes from their first round review.
Official Selections Receive:
Their script performed by professional actors.
Recordings of the professional table read are posted and distributed to the Wildsound network for views from industry executives and fellow creatives
80% of past winners have gone on to receive representation
Announcements
Aug 1st
Feedback Sent. Winners Announceds