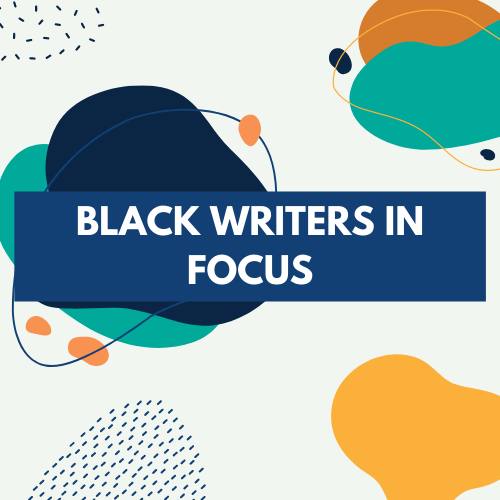 Subscribe
Currently Closed. Subscribe to receive a notification when the next season opens.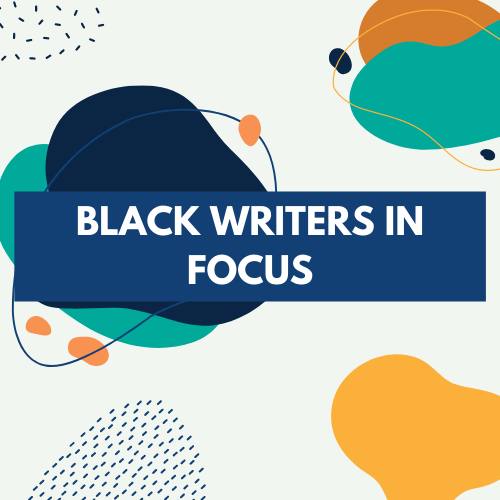 Diverso
Diverso: Black Writers in Focus
2023
A 10-week paid summer internship program for Black student screenwriters.
Subscribe
Currently Closed. Subscribe to receive a notification when the next season opens.
About
UPDATE: The submission deadline has been extended to April 1st at 11:59 PM PST.
DIVERSO is a student-run film nonprofit dedicated to changing the face of entertainment by empowering the next generation of underrepresented storytellers.
In partnership with RIDEBACK (Aladdin, It, The LEGO Movies) and THE WRITERS GUILD FOUNDATION, we have created Black Writers in Focus: a paid internship program for Black student screenwriters.
Vetted by a rigorous committee of all Black readers, four talented students will spend ten weeks over the summer fine-tuning a writing sample with a personalized mentor, attending panels and classes with industry leaders, and learning from the best by shadowing in a writers' room.
Selected students will receive a $6,000 stipend to support a part-time commitment over 10 weeks. Interns are expected to make a 20-hour commitment each week. The internship program will be hosted virtually over the summer (June 6th - August 19th).
Our program is made possible by our sponsors: WARNERMEDIA, MADISON WELLS MEDIA, Lin Manuel-Miranda's MIRANDA FAMILY FUND, Rideback, the Writers Guild Foundation, and more.
Benefits
A 
10-week, virtual, part-time internship program
 over the summer that includes:
$6000 stipend

 for each intern

Shadowing

 in writers' rooms

Panels & Workshops

 from top industry leaders

Access

 to Diverso's vast professional network

Personalized mentorship 

to develop an industry-ready writing sample
Writer Success
Rules
At the program's request, Coverfly will automatically remove your title page for you if you include one when submitting to this program.
Please read all instructions and FAQs carefully before you begin your submission process. Applicants can only submit once per category. Any errors or multiple submissions could disqualify your application.
SUBMISSIONS INSTRUCTIONS:
Applicants must be Underrepresented writers currently enrolled in a university as an UNDERGRADUATE or GRADUATE student (2022 Winter Graduates are eligible). For eligibility and submissions information, please scroll down and read the Frequently Asked Questions portion.
Please ensure your submission has a cover sheet with only the TITLE of the screenplay. The author's name must NOT appear anywhere in the script in order to preserve anonymity in the judging process. Please specify genre when submitting material. 
FREQUENTLY ASKED QUESTIONS:
Who can submit?
Black student writers currently enrolled at an undergraduate or graduate institution whose script has not been optioned. Winter 2022 Graduates are also eligible. Screenwriters may not have earned more than $25,000 writing fictional work for film or television. The BWIF is intended to promote and assist amateur writers exclusively. 
Who is considered "Black?"
In accordance to the US Census, Black or African American refers to a person having origins in any of the Black racial groups of Africa, including Sub‐Saharan African entries (e.g., Kenyan; Nigerian) and Afro‐Caribbean entries (e.g., Haitian; Jamaican). This includes individuals of mixed heritage.
What's your refund/resubmission policy? 
At this time, no refunds will be issued, please read all instructions before submitting. If you wish to submit a new/corrected draft, applicants will incur a second submission fee. Please reach out for assistance with this. 
Can I submit with a writing partner? 
No. Only solo writers may submit.
What does the entry fee cover?
The entry fee of $25/submission allows us a way to sustainably pay our professional, all-Black reader base.

What if I can't afford the entry fee? 
We offer waivers to students who have difficulty affording the entry fee. Please email zora@dvrso.org to request a waiver.
How long should my script be? 
We accept submissions within the page count below for each category:          
Screenplays - 80-125 pages
Half-hour teleplays - 25-40
Hour-long teleplays: 45-65
Scripts over 125 pages will be eliminated.
Does my script have to be centered around a Black narrative?
No. The script doesn't necessarily have to have anything to do with Black narratives as long as it's written by a Black student. Just give us your best work! 
What if my script is optioned during the contest?
Your script will still be eligible. In fact, we encourage writers to continue marketing their scripts as they wait for their scripts to be evaluated.
Can I submit a script that was optioned in the past?
Any script that is NOT currently under option or contract can enter the contract. If a pre-existing option has expired, you are eligible to enter. 
Can I send my script in another language than English?
You may enter the contest, but the script must be written in English so that our readers can read it. If a script has other languages in it as part of the plot, simply denote that the line will be spoken in another language using a parenthetical, e.g. (speaking in Spanish). 

What scripts are accepted?
We accept feature scripts, original pilot scripts, and both half-hour and hour-long teleplays. Any script submitted must not be currently optioned at time of submission. 

How many scripts may I submit? 
Writers may submit a single draft of one script only per category (e.g. one pilot, one feature). 

Why should my name and contact information not appear on my title page?
To ensure a meritocratic and anonymous judging process, we ask for the absence of a name and contact information. All your contact information can be found by us in your application. 

Who is reading my script?
A variety of Black analysts with script-reading experience. This can range anywhere from executive assistants, professional readers, writers, and/or studio executives.

Are only digital scripts accepted?
Diverso is environmentally conscious and only accepts digital scripts in PDF format.
Is coverage provided?
We provide all who enter actionable feedback on their scripts from our industry readers. 
How can I verify that my script has been submitted? 
You will be notified by e-mail immediately after your script is submitted. If you have received a confirmation e-mail, your script is in our system and no further action is necessary. If you have not received a confirmation e-mail, please check your junk mailbox or filter. If the confirmation is not in either place, e-mail us at hello@dvrso.org for a copy of your confirmation. We will contact you if there is any technical issue with your file. 

What genre is recommended? 
There is no recommended genre. Scripts from all categories are accepted and will be evaluated according to the execution of the story, originality, and dialogue. 
Can I submit images or accompanying documents along with my screenplay or teleplay?
No. The purpose of the contest is to judge the scripts based on the merit of the writing alone. 
I don't live in the United States. May I enter?
Yes.
My script is based off a true story. May I submit? 
Yes. However, unless the story is in the public domain, you must have the agreement and consent of the people represented in the script. In order to enter, you must be able to grant the rights to the story you wrote to a producer, should he/she want to option the script. 

Securing the rights to the source material is the responsibility of the screenwriter. If you feel that the rights are available, you may certainly enter. Regrettably, we cannot offer any advice on whether or not the rights are available. We recommend that you consult an attorney if you plan to pursue the project, as the question regarding rights -- even life rights -- would eventually come up and need to be addressed prior to anyone's optioning of or buying the script.

Can my script be plagiarized?
Diverso and its partners, employees, and/or associated agents claim no ownership nor first right of option to any submitted original screenplay. All ownership and rights to the submitted scripts remain with the original rights holders until and unless other agreements are made. 
In addition, all readers will sign confidentiality agreements to ensure that your work is protected. 
What does my entry fee cover?
The entry fee for each submission allows us a way to sustainably pay our professional, all-Black reader base. 
I can't pay the submission fee, how can I still apply?
Waivers are provided for those in need of financial assistance. Please fill out the following form for us to review your case. 


For more information, please visit our FAQ or contact us at hello@dvrso.org.